Communications and Engagement Manager (Fixed Term)
at Department of Conservation, Gisborne
Mō tēnei tūranga mahi

| About this role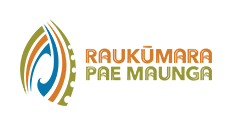 Significant role in the revitalisation of the Raukūmara
Indigenous community-led conservation approach
Partnership and collaboration focus
Ideally based in Te Araroa
About the role
This is currently a 19 month role with the possibility to extend should the term of project funding be extended.  The role reports to the Raukūmara Pae Maunga General Manager and will work closely with the Communications and Engagement Manager, Te Whānau-ā-Apanui to deliver a project-wide Communications and Engagement plan. It will ideally suit an experienced communications and engagement expert who has experience leading, managing and delivering significant and complex communications and engagement projects. 
This role will concentrate on the needs of the Ngāti Porou side of the Raukūmara Pae Maunga project area – recognising the importance of communications and engagement at place.
Responsible for the day-to-day management and implementation of communications and engagement including all substantive and administrative matters for the team, the Communications and Engagement Manager, Ngāti Porou will also manage the internal communications and engagement work programmes with Ngāti Porou and communication and networking with Te Papa Atawhai and external media communication.
Some of your responsibilities include:
Leading the development of Communications and Engagement work programme(s) for the Ngāti Porou side of the project area.
Ensure fit for purpose engagement strategies, connecting all to factual and trusted information.
Delivering strong messaging that is relatable, factual and speaks to Iwi, whanau and communities at place. 
Ensure fit for purpose engagement strategies, connecting all to factual and trusted information.
About the Project
Ngāti Porou, Te Whānau-ā-Apanui and Te Papa Atawhai have worked together to develop the Raukūmara Pae Maunga Restoration Project.
The project aims to reduce deer, possum, rat and stoat presence to levels required for species and habitat recovery.  This role will co-manage a large-scale, complex communications and engagement project in collaboration with a corresponding role in Te Whānau-ā-Apanui working with multiple workstreams. 
This project is a landscape scale, regionally significant conservation initiative that is focused on native forest areas across the Raukūmara range primarily on public conservation lands, but with significant input from hapū, iwi and landowners of surrounding land.
About you
You will understand how to use a range of channels, messaging and engagement approaches with a diverse range of stakeholders, and will thrive in a role that requires significant cross-functional influence.  You will be known as someone who can 'get things done' while maintaining a strategic perspective. 
A strong commitment to growing operational capacity of Te Whānau-ā-Apanui and Ngāti Porou.  Whakapapa to Ngāti Porou and/or Te Whānau-ā-Apanui and/or can demonstrate strong relationship skills with iwi is also desirable.    
Tono ināianei | Apply now
Submit a tailored CV and cover letter highlighting your relevant skills and experience for this role.
Applications must be submitted online www.doc.govt.nz/careers/
For further information contact raukumararecruitment@doc.govt.nz
Closing Date: Sunday 9 October 2022 at 5pm
Ngā taipitopito tūranga mahi

| Job details
Employer:
Department of Conservation
Location:
Gisborne
Position type:
X
Category:
Communications, media, & marketing
Date listed:
29-Sep-2022
Closing date:
09-Oct-2022
Reference:
NZ/1660134G
Attachment:
Role Description - Communications and Engagement Manager.pdf (PDF, 194KB)
Job Specification


File links:
Website:
Note: You may be redirected to the employer's careers website.