Milford Opportunities Project Lead - Engagement and Communications (Fixed Term)
at Department of Conservation, Central Otago
Mō tēnei tūranga mahi

| About this role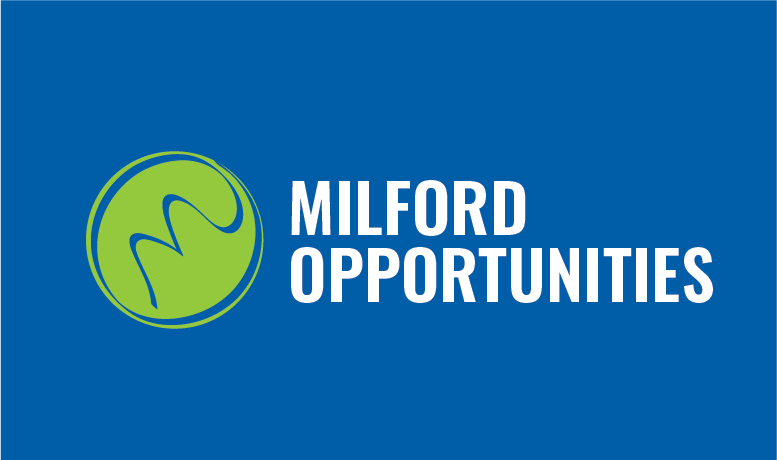 The Milford Opportunities Project is seeking a Lead, Engagement and Communications. A critical role for the project for a person passionate about Piopiotahi and Fiordland.
Be part of a project that could change the way we manage our iconic places around New Zealand. The Milford Opportunities Project is aiming to enhance and protect the visitor experience, conservation values and the cultural history of iconic Milford Sound Piopiotahi, the Milford Road and Te Anau, and you can be part of this.
 We are looking for someone to lead our Engagement and Communications work in the next stage of the project; the development of business cases which includes feasibility testing, for the recommendations made in the masterplan launched last year. Part of this work will include more engagement with stakeholders, the community and visitors.
We need people who are passionate about the place, the wairua, the stories and ensuring the project lives up to its vision, Piopiotahi – New Zealand as it was forever.
The Milford Opportunities Project aspires to create a more environmentally sustainable, culturally responsive, world-class visitor experience and is an inter-agency collaboration between iwi, business, local and central government.
It is run by an independent board that reports to the Ministers of Conservation, Tourism and Transport.
Mo te tūnga | About the role
This is a fixed-term role for 18 months, based in Central Otago, Queenstown Lakes or Te Anau.
To lead relationship building, engagement and communications with stakeholders and partners, to support the Unit to deliver the objectives, outcomes and benefits of Stage Three, phase one of Milford Opportunities.
Developing and implementing the engagement strategy and communications plan
Ensuring the participation and input of iwi agencies, government agencies and the local community, inclusive of concession holders, and ensure alignment of any communications and engagement
Proactively work with the Change Management work stream on framing, timing and approaches to engagement
Align and deliver engagement and communications across Ngāi Tahu, partners, local stakeholders, and community
Enable the work programme through the establishment, liaison, and coordination of advisory groups in a purposeful manner that leverages connections for the Unit
In collaboration with Ngāi Tahu help capture the cultural narrative and mana whenua connections to be woven into all forms of communication
Develop and ensure appropriate use of brand design
Proactively respond to media requests, parliamentary questions and Official Information Act requests (OIAs)
Lead or assist in creating presentations
Work across agencies to leverage communication tools to amplify communications appropriately both internally and externally
Enable cohesion across agencies including drawing intelligence from the dedicated resource provided in DOC
This role offers the flexibility to work from home at times, as well as the opportunity to work flexible hours (around the school run for example).
Ō wheako, ō pukenga | About you
We are seeking an individual with demonstrated stakeholder relationship management and advocacy skills, ideally with existing relevant stakeholder relationships to the area established.
If you have the following attributes, we are keen to hear from you:
Whakawhanaungatanga – an ability to foster and develop relationships with colleagues, public and our Te Tiriti partners
Excellent stakeholder relationship management and advocacy skills, developed either in the private sector or public service, ideally with existing relevant stakeholder relationships to the area established
Experience of productively engaging and collaborating with iwi
Communications experience to a strategic and senior level, ability to design and implement an engagement and communications plan that draws together complex threads with internal and external, local and national focuses
Experience of communicating across a variety of platforms and communication channels
Apply now
If you have any further questions about this opportunity, please contact Nicola Colson at ncolson@doc.govt.nz
Applications close at 5 pm on Sunday, 14 August 2022.
Please apply online via the DOC Careers Centre with a CV and cover letter demonstrating how you meet the requirements above.
COVID-19 Vaccination requirement – From 4 May 2022 our Vaccination Policy, requiring all employees to be vaccinated, has been suspended but may be reinstated in the future if the COVID-19 situation changes. Positions that are identified as high risk will still have a requirement for appointees to be vaccinated. Proof of COVID-19 vaccination prior to commencing for these positions will be required and applicants will be notified during the recruitment process if this condition will apply.
Eligibility to work in New Zealand is mandatory – this includes holding a valid work visa that covers the whole period of employment.
Ngā taipitopito tūranga mahi

| Job details
Employer:
Department of Conservation
Location:
Central Otago
Position type:
X
Category:
Communications, media, & marketing
Date listed:
03-Aug-2022
Closing date:
14-Aug-2022
Reference:
NZ/T800/0001/06FCO
Attachment:
Role Description - MOP Lead, Engagement and Communications.pdf (PDF, 206KB)
Job Specification


File links:
Website:
Note: You may be redirected to the employer's careers website.