Principal Policy Advisor (Fixed Term)
at Department of Conservation, Wellington
Mō tēnei tūranga mahi

| About this role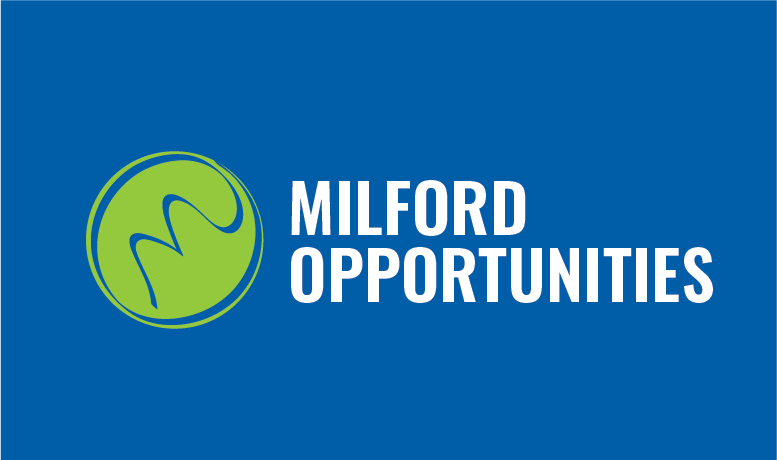 The Milford Opportunities Project is seeking a principal advisor to support the Lead Policy and Legislation.
Be part of a project that could change the way we manage our iconic places around New Zealand. The Milford Opportunities Project is aiming to enhance and protect the visitor experience, conservation values and the cultural history of iconic Milford Sound Piopiotahi, the Milford Road and Te Anau, and you can be part of this.
We are looking for an innovative thinker to support our Lead Policy and Legislation in the next stage of the project, the development of business cases The work will encompass policy development on complex and wide-ranging issues and include more engagement with stakeholders, the community, and visitors.
We need people who are passionate about the place, the wairua, the stories and ensuring the project lives up to its vision, Piopiotahi – New Zealand as it was forever. This role is ideal for someone looking to be involved in a complex project that requires fresh and out of the box thinking in development of policies. A great opportunity for someone wanting the develop experience in a complex new setting.
The Milford Opportunities Project aspires to create a more environmentally sustainable, culturally responsive, world-class visitor experience and is an inter-agency collaboration between iwi, business, local and central government.
It is run by an independent board that reports to the Ministers of Conservation, Tourism and Transport.
Mo te tūnga | About the role
This is a fixed-term role for 18 months based in Wellington or Soutland but can be flexible for the right candidate.
You will be required to provide specialised policy advice and input at a senior level to support the Unit to deliver the objectives, outcomes and benefits of Stage Three, phase one of Milford Opportunities.
As a Principal Advisor you will;
Support the Lead Policy and Legislation in providing policy advice to assist with decision making at MOP Board and Ministerial Group level
Lead and engage in MOP policy development processes and participate in intra/inter departmental working groups where required
Review information and material prepared by other agencies, conduct in-depth research, and complex analysis, to develop recommendations and advice for MOP decision-makers
Develop implementation and delivery options as part of policy design and analysis, and addressing external issues, challenges and risks that could affect implementation
Ensure statutory obligations, including those arising from the Conservation Act and from Treaty settlements, are met
Ō wheako, ō pukenga | About you
 If you have the following specialist skills and experience we would love to hear from you;
Significant breadth and depth of skills and experience as a policy analyst at a senior level
Ablity to translate complex information and evidence into insightful analysis that supports advice, applying appropriate policy development methods and frameworks
Extensive experience in developing policy on complex, multi-agency issues
Have expert subject matter knowledge of policy issues and the current policy and regulatory settings relevant to MOP
Have extensive knowledge and experience in working with government policies, processes and practices, ideally in core government agency such as MBIE, DOC or Transport
Excellent written communication skills and experience preparing advice, reports and Ministerial briefings
Comfortable engaging and working in partnership with iwi and tangata whenua and demonstrates an understanding of the implications of the Treaty of Waitangi and Treaty Settlement legislation on MOP
A strategic thinker, able to perform effectively in circumstances of complexity and ambiguity
Able to use 'big data' for insights to can enable sound decisions and create value
Have sound knowledge of the machinery of government, executive and legislative processes (including policy development, passage of legislation and cabinet deliberation) and the NZ Parliamentary system
Apply now
If you have any further questions about this opportunity, please contact Nicola Colson at ncolson@milfordopportunities.nz.
Please apply online via the DOC Careers Centre with a CV and cover letter demonstrating how you meet the requirements above.
Applications close at 5pm on Monday, 26 September 2022.  
COVID-19 Vaccination requirement – From 4 May 2022 our Vaccination Policy, requiring all employees to be vaccinated, has been suspended but may be reinstated in the future if the COVID-19 situation changes. Positions that are identified as high risk will still have a requirement for appointees to be vaccinated. Proof of COVID-19 vaccination prior to commencing for these positions will be required and applicants will be notified during the recruitment process if this condition will apply.
Eligibility to work in New Zealand is mandatory – this includes holding a valid work visa that covers the whole period of employment
Ngā taipitopito tūranga mahi

| Job details
Note: You may be redirected to the employer's careers website.