Social Worker - Women's health, Advanced Practitioner (Part time)
at Auckland District Health Board (Central Auckland), Auckland
Mō tēnei tūranga mahi

| About this role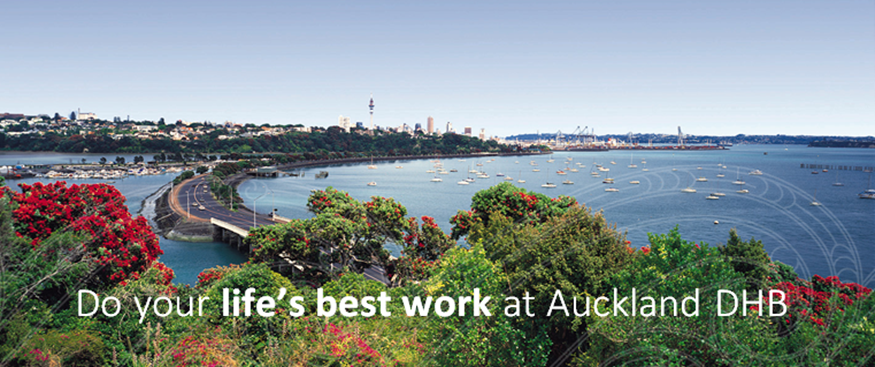 New Zealand's leading DHB
Permanent part time advanced practice role
Clinical leadership opportunity
Applications for the position of Senior Social Work Practitioner are invited. This is a 0.8 FTE permanent position in the Clinical Support Directorate, Women's Health Social Work team.
We are seeking an expert clinician capable of providing clinical leadership to an advanced level of complexity in Women's Health Social Work. The successful applicant will provide innovative, evidence-based practice expertise and will contribute to the development of the Social Work profession at a local, regional and national level. This will be achieved through the provision of expert monitoring, coaching, teaching and when appropriate, by contributing to the development of best Social Work practice. The person appointed to this role will demonstrate expertise in relation to the interpretation and analysis of complex clinical assessment findings and will provide effective, timely consultation and advice to Social Work and MDT colleagues both within Auckland District Health Board and beyond. The advice provided will reflect an understanding of Te Ao Maori, the principles of Te Tiriti O Waitangi and respect for the wide range of cultures represented in Te Toka Tomai's (Auckland District Health Board's) catchment area.
While the role is primarily focussed on clinical leadership, it includes a management/leadership component.
The role:
The ADHB Women's Health social work team aims to provide a comprehensive and holistic service to women and their whānau across a variety of inpatient, outpatient and community settings.
This Social Work role requires advanced social work practice knowledge and experience in areas including complex social and medical situations (including gynaecology and maternity), pregnancy loss support, decision making counselling around termination of pregnancy, child protection, family violence intervention, adoptions and the provision of emotional support in the context of trauma, grief and loss.
The role is primarily based at Auckland City Hospital.
Click here to view the position description.
About us:
Auckland District Health Board (Auckland DHB) is one of the leading healthcare providers in New Zealand offering a wide range of tertiary and quaternary clinical services to a large and diverse population. We have state of the art facilities and provide our services from three hospitals – Auckland City Hospital, Starship Children's Health and Greenlane Clinical Centre.
You will be provided with regular supervision and continuing professional development to enhance your capacity to engage in effective social work practice. You will receive routine and regular support from the Practice Supervisor, Clinical Lead and Professional Leader to achieve excellence in practice. Here is what we can offer you -
• Comprehensive and well-structured orientation programme
• Continuous improvement and development opportunities
• A great team environment and supportive work culture
• A fast paced, unique and rewarding work environment that provides a high level of job satisfaction and is always interesting
• An opportunity to grow both as a person and as a professional while working with a very friendly team.
• Discounts at a variety of businesses, free eye test
About you:
As the ideal person for this role, you will be an adaptable and innovative. You will be a highly self-motivated Social Worker with current NZ SWRB registration and APC. You will have significant post-graduate experience in Women's Health Social Work. You will be resourceful and resilient and have the ability to cope under pressure.
Your strengths in multi-agency and inter-agency collaboration and advocacy will enable you to support team members to navigate complex dynamics as they hold the needs and best interests of the patient and whānau in view. A passion for helping to create a safe space for tangata whenua and tauiwi within the women's health context is welcomed.
You will have a full, clean class 1 driver's licence.
Please note: Your cover letter will be a key part of our assessment process, so please highlight how your experience relates to the role and to the competencies listed in the position description.
To apply please click on the 'Apply' tab below and submit your application online attaching your updated CV and Covering Letter. If you have any queries about this opportunity or accessibility or technical issues with the online process, please contact Hamish Watson, Recruitment Consultant –e-mail HamishWats@adhb.govt.nz on Mob: 021 948 906 quoting ref #ADHB11894A to discuss how we can best support your application.
Should you require further information about the role, you are welcome to contact Tim Holdaway, Social Work Clinical Lead (Clinical Support Directorate). E-mail tholdaway@adhb.govt.nz or Mob: 021 540 421.
Closing date is 3 December 2021.
Click here to view details about our recruitment process
For the largest health sector job board in New Zealand, visit www.kiwihealthjobs.com
Ngā taipitopito tūranga mahi

| Job details
| | |
| --- | --- |
| Employer: | Auckland District Health Board (Central Auckland) |
| Location: | Auckland |
| Position type: | Permanent Part time |
| Category: | Health |
| Date listed: | 19-Nov-2021 |
| Closing date: | 03-Dec-2021 |
| Reference: | ADHB11894A |
| Attachment: | No File Attached |
| File links: | |
| Website: | https://www.adhb.health.nz/ |
Note: You may be redirected to the employer's careers website.