Section Leader- Pre-analytical COVID, LabPLUS
at Auckland District Health Board (Central Auckland), Auckland
Mō tēnei tūranga mahi

| About this role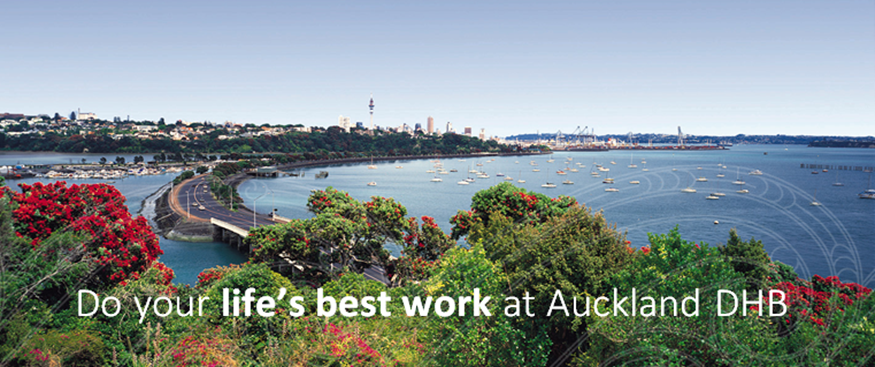 Section Leader- Pre-analytical COVID,

Permanent position

Automation and Laboratory Support Services, LabPLUS
We are inviting applications for Section Leader role in Automation and Laboratory Support Services in the COVID pre - analytical section. This position is for a fixed term of 2 years.
About the position:
The COVID pre-analytical processing area is a high workload area where triaging and registration of COVID specimens occurs.
You will primarily be responsible for managing the workflow and staffing within the pre-analytical area during the afternoon and evening shifts Monday to Friday. Other duties will include the training of COVID registration staff, supporting staff and their development, maintaining documentation, organising the COVID roster and liaising with stakeholders. You will be expected to contribute towards quality improvements in the area and a focus on service delivery is key requirement for this role. You will work closely with the Specimens Services and COVID analytical processing teams.
About you:
If you're applying for the Section Leader position, you should ideally be a registered Medical Laboratory Scientist with a minimum of 5 years experience in a medical laboratory, you will hold a current Annual Practicing Certificate. You will also have relevant experience and skills to perform the tasks outlined above. Experience with leading teams and managing workflows is an advantage.
This role requires a high level of communication skills, knowledge of pre-analytical processes and the ability to train staff. You must have a strong attention to detail with a focus on quality and a can do attitude to work in a fast-paced and busy environment. You will lead by example and your values should a line closely to the ADHB values.
We are a values based and inclusive organisation that is committed to deliver the best health outcomes for our total population. To do this we are working hard to develop a robust and capable workforce that reflects the population we serve. We strongly encourage applicants from all backgrounds with the necessary capability and who share our values to apply and would greatly value seeing more applicants from our Māori & Pacific communities. Our organisation values diversity, inclusivity and empathy. If you do too, apply now and join us to make a positive difference and to "do your life's best work at Auckland DHB".
Please click here for the position description
For more information about this position, contact Roxane Benney, Operations Manager on 021 413 783 email: roxaneb@adhb.govt.nz
To apply please click on the 'Apply' tab below and submit your application online attaching your updated CV and Covering Letter. If you have any queries about this opportunity or accessibility or technical issues with the online process, please contact Hamish Watson, Recruitment Consultant on hamishwats@adhb.govt.nz quoting ref #SL041121 to discuss how we can best support your application
Closing date is 5 December 2021
Click here to view details about our recruitment process
Ngā taipitopito tūranga mahi

| Job details
| | |
| --- | --- |
| Employer: | Auckland District Health Board (Central Auckland) |
| Location: | Auckland |
| Position type: | Contract/Temp Full time |
| Category: | Health |
| Date listed: | 24-Nov-2021 |
| Closing date: | 05-Dec-2021 |
| Reference: | SL041121 |
| Attachment: | No File Attached |
| File links: | |
| Website: | https://www.adhb.health.nz/ |
Note: You may be redirected to the employer's careers website.