Theatre Nurses , Adult and emergency Operating Rooms, Auckland DHB
at Auckland District Health Board (Central Auckland), Auckland
Mō tēnei tūranga mahi

| About this role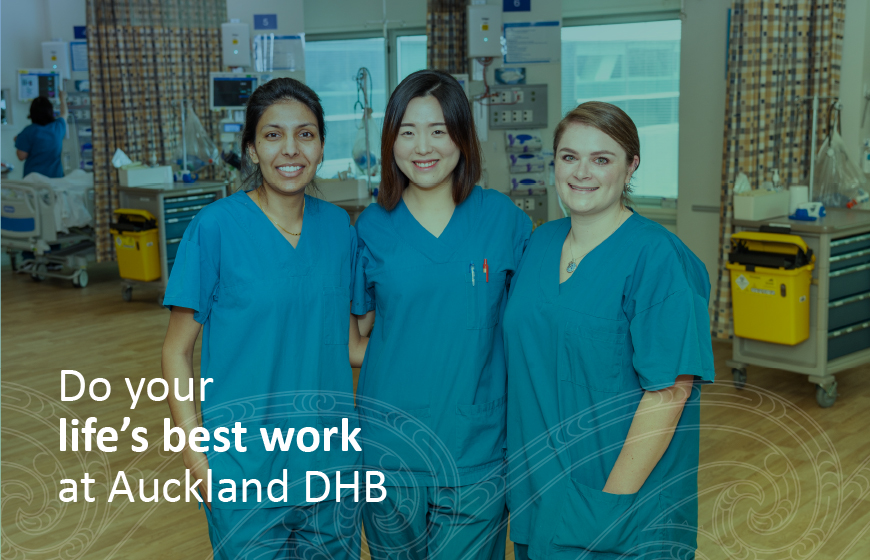 Ko wai mātou | Our Organisation
At Te Toka Tumai | Auckland DHB we are committed to upholding Te Tiriti o Waitangi and providing culturally safe care. We value role modelling manaakitanga as demonstrated by Ngāti Whātua in the gifting of their whenua on which our hospitals stand. We aspire to having a workforce reflective of the communities we serve and achieving equitable outcomes for all.
Te whiwhinga mahi | The Opportunity
Here is an opportunity to join our fabulous and dynamic team of Adult and emergency operating rooms. Bring your expertise, knowledge, clinical and cultural skills to make a difference to the way we approach our mahi-work to better meet patient, whānau and community health needs!
We are looking for experienced nurses who are thoughtful and critical thinkers. We perform a wide range of surgical procedures for tāngata whaiora/people seeking wellness and whānau within our department. We work 24/7, providing specialised care in the areas of major trauma, general, vascular, colorectal, breast, head and neck, hepato-biliary, adult and paediatric neurosurgery, orthopaedics and transplantation involving the kidney, pancreas and liver. Te Toka Tumai/ Auckland DHB is a national referral centre for some specialties, so you will be exposed to surgeries you may not see elsewhere in Aotearoa.
Click here to view position description
Nga Pūkenga Motuhake | Important Skills
You will be a passionate Theatre Nurse who has New Zealand registration or be eligible for registration from NZ Nursing Council, with strong commitment to quality healthcare and capable of working flexibly within a team.
He aha ngā painga o tēnei mahi mōu | Why you will enjoy working here
We recognise there is more to life than mahi | work, and we encourage and provide access to all our staff several services and benefits to support themselves whilst they are employed within Te Toka Tumai | Auckland DHB.
For more information on what we offer, please click here.
Me pēhea te tuku tono | How to apply
To apply, simply click on the link below and make an online application attaching your latest CV and cover letter explaining your motivation for wanting to apply.
If you have any queries about this opportunity or accessibility or technical issues with the online process, please contact Aqeela, Recruitment Consultant at aqeelar@adhb.govt.nz to discuss how we can best support your application
Ngā taipitopito tūranga mahi

| Job details
| | |
| --- | --- |
| Employer: | Auckland District Health Board (Central Auckland) |
| Location: | Auckland |
| Position type: | Permanent Full time |
| Category: | Health |
| Date listed: | 22-Jun-2022 |
| Closing date: | 08-Jul-2022 |
| Reference: | AUC14547 |
| Attachment: | No File Attached |
| File links: | |
| Website: | https://www.adhb.health.nz/ |
Note: You may be redirected to the employer's careers website.