Medical Laboratory Scientist, Antenatal Screening, Specialist Chemical Pathology, LabPlus
at Auckland District Health Board (Central Auckland), Auckland
Mō tēnei tūranga mahi

| About this role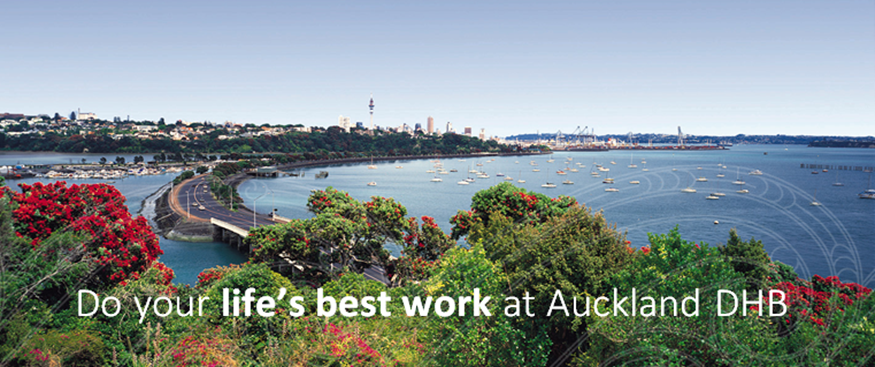 New Zealand's leading hospital laboratory
Permanent full-time position
Ko wai mātou | Our Organisation
At Te Toka Tumai | Auckland DHB we are committed to upholding Te Tiriti o Waitangi and providing culturally safe care. We value role modelling manaakitanga as demonstrated by Ngāti Whātua in the gifting of their whenua on which our hospitals stand. We aspire to having a workforce reflective of the communities we serve and achieving equitable outcomes for all.
LabPLUS is an IANZ accredited medical laboratory and is one of New Zealand's premier laboratories. LabPLUS are part of the state-owned Auckland District Health Board. We offer a comprehensive pathology service for Auckland City Hospital, Starship Children's Hospital, National Women's Health, and the Greenlane Clinical Centre. LabPLUS is also a major referral laboratory for specialised laboratory tests for New Zealand and the Pacific Islands. Visit our website www.labplus.co.nz for more information.
The chemical pathology section nprovides laboratory services for a national programme for maternal serum screening for Down Syndrome and other conditions. The role involves data entry, analytical testing and frequent communication with lead maternity carers and radiology providers. Though this role is based primarily in the Antenatal Screening section there may also be a requirement to work in other sections of the department.
Te whiwhinga mahi | The Opportunity
We are looking for a qualified Medical Laboratory Scientist to join our Antenatal Screening team in the Chemical Pathology Department at LabPLUS, Auckland City Hospital.
The Specialist Chemical Pathology department encompasses Special Biochemistry, Endocrinology, Trace Metals and Chromatography and provides laboratory services for 3 national programmes (Bowel Screening, Newborn Screening and Antenatal Screening).
For further information please contact Colleen Harvey, Technical Head on phone 021510972 or email colleenh@adhb.govt.nz
Click here to view the position description
Nga Pūkenga Motuhake | Important Skills
You will be a Medical Laboratory Scientist registered with the Medical Sciences Council of New Zealand and hold an Annual Practising Certificate.
You will have strong attention to detail with a focus on quality and a can-do attitude to work in a fast-paced and busy environment. This area of Pathology has strict requirements for turn around times so you will need to have excellent organisational, computer and communication skills. It is also important for you to have good people skills as we work together as a close team that encourages open conversation.
He aha ngā painga o tēnei mahi mōu | Why you will enjoy working here
Auckland District Health Board (Auckland DHB) is one of the leading healthcare providers in New Zealand offering a wide range of tertiary and quaternary clinical services to a large and diverse population. We have state of the art facilities and provide our services from three hospitals – Auckland City Hospital, Starship Children's Health and Greenlane Clinical Centre.
For more information on what we offer, please click here

Me pēhea te tuku tono | How to apply
Please click on the 'Apply' tab below and submit your application online attaching your updated CV and Covering Letter. Please submit your application online, outlining your experience and motivation to apply to this role.
For help with your application please email, Hamish Watson, Recruitment Consultant on HamishWats@adhb.govt.nz quoting ref # ADHB14761A
Closing date is 3 July 2022.
Click here to view details about our recruitment process
For the largest health sector job board in New Zealand, visit www.kiwihealthjobs.com
This position is a Core Children's worker under the Children's Act & requires full safety checks completed before any new employee starts.
Ngā taipitopito tūranga mahi

| Job details
| | |
| --- | --- |
| Employer: | Auckland District Health Board (Central Auckland) |
| Location: | Auckland |
| Position type: | Permanent Full time |
| Category: | Health |
| Date listed: | 17-Jun-2022 |
| Closing date: | 03-Jul-2022 |
| Reference: | ADHB14761A |
| Attachment: | No File Attached |
| File links: | |
| Website: | https://www.adhb.health.nz/ |
Note: You may be redirected to the employer's careers website.