Comm - Mental Health Nurse, Manaaki House
at Te Whatu Ora - Health New Zealand Te Toka Tumai Auckland, Auckland
Mō tēnei tūranga mahi

| About this role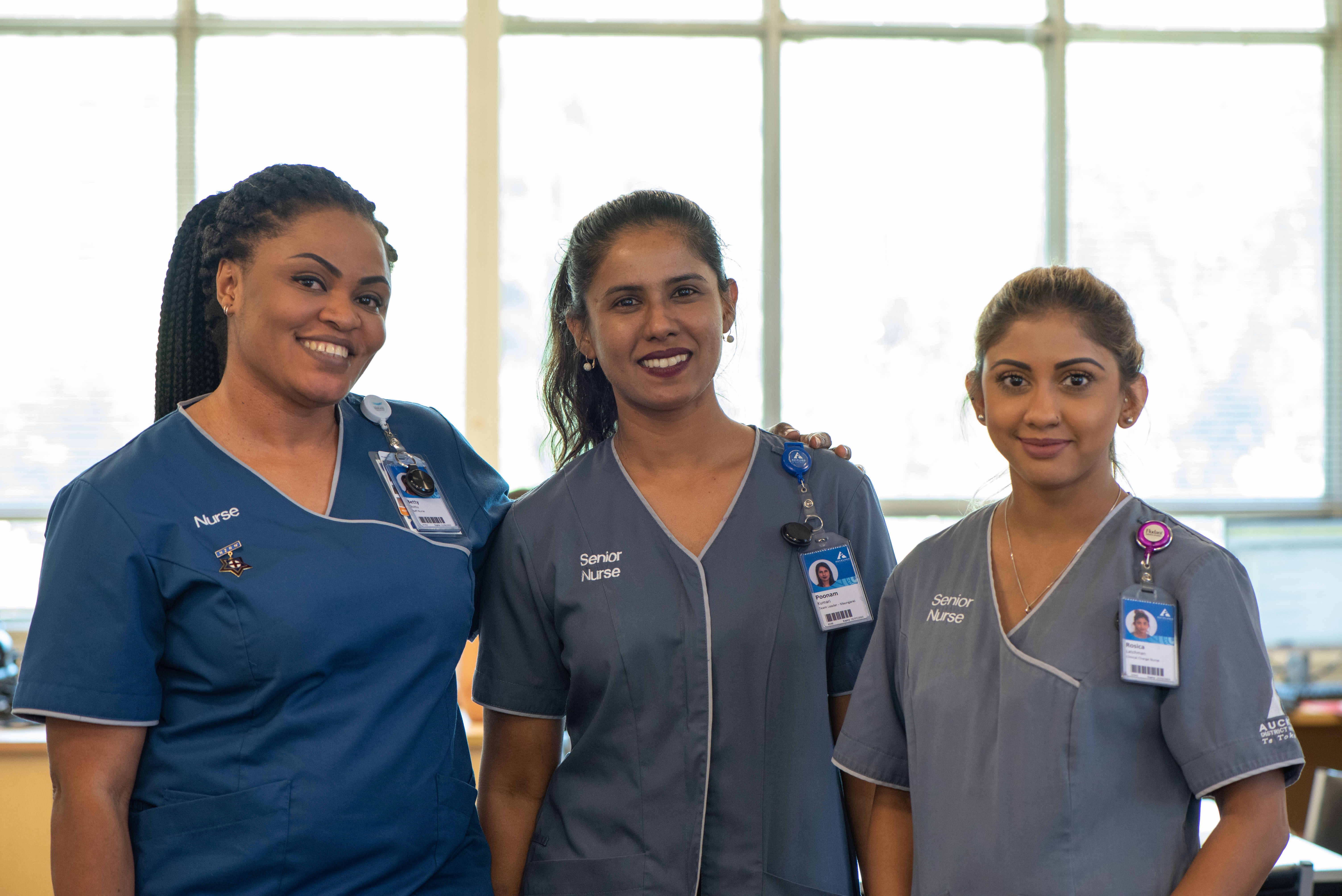 Primary Care Nurse
Ko wai mātou | Our Organisation
We are Te Whatu Ora Te Toka Tumai Auckland. We provide health and disability services to more than half a million people living in central Auckland, regional services for Northland and greater Auckland, and specialist national services for the whole of New Zealand. Our main sites are Auckland City Hospital, Greenlane Clinical Centre and Starship Children's Hospital, located in central Auckland.
We are part of Te Whatu Ora – Health New Zealand, the overarching organisation for New Zealand's national health service. Te Whatu Ora leads the day-to-day running of the health system, with functions delivered at local, district, regional and national levels.
We are committed to upholding Te Tiriti o Waitangi and providing culturally safe care. We value role modelling manaakitanga as demonstrated by Ngāti Whātua in the gifting of their whenua on which our hospitals stand. We aspire to having a workforce reflective of the communities we serve and achieving equitable outcomes for all.
Te whiwhinga mahi | The Opportunity
Well established team in Panmure
Innovative service
Supportive, positive professional culture.
Manaaki House provides a range of assessment and recovery focussed treatment options for adults experiencing serious mental illness and severe psychological disorders. This is achieved in collaboration with the person experiencing the mental health issues, their family/whanau, local communities, the person's primary health care team and the Manaaki House multi-disciplinary team.
Nga Pūkenga Motuhake | Important Skills
We are looking for a motivated registered nurse with experience in primary care and a genuine interest in enhancing the physical health and wellbeing of people experiencing major mental health challenges. Responsibilities include a leadership role in initiatives designed to address poor physical health outcomes for people experiencing enduring mental illness and severe psychological disorders. This will entail both individual and group interventions. A sound knowledge of community based physical health initiatives is desirable. This position will contribute substantially to the provision of metabolic screening for people who require this and liaison with GPs and primary practice teams. The role will also involve organising and running scheduled clinics to provide intra muscular medications and other appropriate physical health interventions.
We welcome applications from registered nurses experienced in primary care. You must be a NZ registered RN with a current APC and at least 2 years primary care practice experience. You must also be credentialed in the Mental Health programme for practise nurses.
He aha ngā painga o tēnei mahi mōu | Why you will enjoy working here
We recognise there is more to life than mahi | work, and we encourage and provide access to all our staff several services and benefits to support themselves whilst they are employed within Te Whatu Ora | Health New Zealand.
For more information on what we offer, please click here.
We are a values based and inclusive organisation that is committed to deliver the best health outcomes for our total population. To do this we are working hard to develop a robust and capable workforce that reflects the population we serve. We strongly encourage applicants from all backgrounds with the necessary capability and who share our values to apply and would greatly value seeing more applicants from Maori and Pacific communities. Our organisation values diversity, inclusivity and empathy. If you do too, apply now and join us to make a positive difference and to" do your life's best work at Auckland DHB".
If you are located overseas, we are happy to discuss relocation with you.
This is a permanent full time role (1.00 FTE), working Monday to Friday, based in Panmure.
A full and clean NZ driver's licence is essential in this community based role.
Primary Care Nurse Position Description
For more information, please contact Dawn Bannister Clinical Team Leader at dbannister@adhb.govt.nz
Me pēhea te tuku tono | How to apply
Apply now at www.careers.adhb.govt.nz quoting job title and reference number ADHB14324
Please attach a Cover Letter and your latest CV.
If you have any queries about this opportunity or accessibility or technical issues with the online process, please contact Pieter Erasmus, Recruitment Consultant at PErasmus@adhb.govt.nz or Ph DDI: 0064 9 638 0401 - internal 28704 to discuss how we can best support your application.
For the biggest health sector job board in New Zealand visit www.kiwihealthjobs.com
Ngā taipitopito tūranga mahi

| Job details
| | |
| --- | --- |
| Employer: | Te Whatu Ora - Health New Zealand Te Toka Tumai Auckland |
| Location: | Auckland |
| Position type: | Permanent Full time |
| Category: | Health |
| Date listed: | 13-Dec-2022 |
| Closing date: | 01-Jan-2099 |
| Reference: | ADHB14324 |
| Attachment: | No File Attached |
| File links: | |
| Website: | https://www.adhb.health.nz/ |
Note: You may be redirected to the employer's careers website.