Practice Supervisor - Diabetes Dietitian
at Auckland District Health Board (Central Auckland), Auckland
Mō tēnei tūranga mahi

| About this role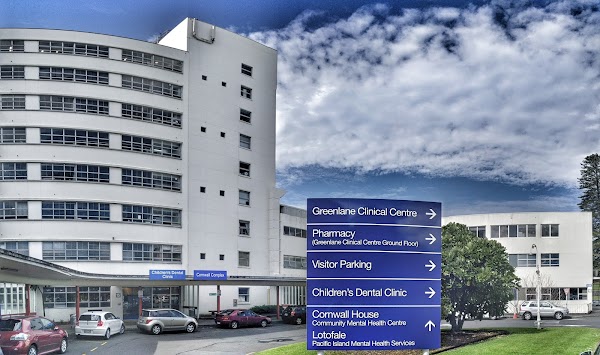 Are you looking to extend your experience and refine your leadership skills in the specialised field of Diabetes?
This stimulating opportunity provides excellent scope for autonomy and CPD within our multidisciplinary team, allowing you to work closely with like-minded professionals across Te Toka Tumai.
1 FTE permanent – 40 hours per week
Ko wai mātou | Our Organisation
At Te Toka Tumai | Auckland DHB we are committed to upholding Te Tiriti o Waitangi and providing culturally safe care. We value role modelling manaakitanga as demonstrated by Ngāti Whātua in the gifting of their whenua on which our hospitals stand. We aspire to having a workforce reflective of the communities we serve and achieving equitable outcomes for all.
Te whiwhinga mahi | The Opportunity
Join our highly skilled and multi-disciplinary Diabetes Service based at the Greenlane Clinical Centre. We have a permanent, fulltime position (1.0 FTE) available for a Senior Dietitian/Advance Clinical Practitioner to come onboard as a Practice Supervisor Diabetes Dietitian.
The ideal candidate will work within a clinical area that covers a specific patient group to provide patient and whānau centred care within a multi-disciplinary and interdisciplinary team framework (as appropriate to the setting).
The purpose of this position:
To maintain a dedicated clinical caseload as agreed with the Service Clinical Director and Operations Manager.
To provide Diabetes specialist dietitian specific leadership, advice to management, and ensure supervision of the other Diabetes Dietitians within Auckland Diabetes Centre.
To contribute to the leadership and management of the Dietetics team.
Promote Clinical Quality and Professional Governance within the Diabetes Centre in collaboration with the Professional Leader.
Providing comprehensive nutritional assessment and outcome focussed innovative care.
Applying evidence-based practice, interventions and education within the area of Diabetes.
Contribute to quality and service improvements and development of team members and students.
Types of activity you will undertake:
The clinical activity involves expert in diabetes for nutritional assessments, education and interventions for adult clients with health-related nutrition issues referred to the Diabetes Service.
Triage referrals (accept or decline) and train other dietitians on the specifics of triaging within the diabetes specialist service.
Teaching patients, parents, carers and others about the patient's dietary treatment either at the Diabetes Centre or at satellite clinics and primary care settings as required.
Assessing, monitoring and adjustment of diet plans during at-risk situations.
Developing and implementing diet sheets and other education tools tailored to the patient's ethnic and linguistic needs.
Dietetic management of complex patients; high cardiovascular, renal and advanced complications.
Development of group dietetic services.
Use Clinical Diabetes Expertise as a Diabetes Specialist Dietitian to manage the Dietitian service within Auckland Diabetes Centre to ensure that the ADHB values are maintained.
Partake in Diabetes Dietitian related research to ensure that ADHB values are maintained.
The role supports and collaborates with professional colleagues by:
Providing education and support to those involved in the nutrition care of patients with Diabetes including education sessions with Diabetes Centre colleagues.
Liaison and working with the GPs and PHOs as required by the Clinical Director.
The Practice Supervisor works with the Service Clinical Director and Operations Manager to coordinate workloads; supporting, coaching and supervising the team in addition to undertaking a clinical caseload. They work collaboratively with their Service Clinical Director, Operations Manager and Professional Leader to provide discipline-specific leadership and ensure service and professional requirements are maintained.
Our organisation values diversity, inclusivity and empathy. We strongly encourage applicants from all backgrounds with the necessary capability and who share our values to apply and would greatly value be seeing more applicants from our Māori & Pacific communities.
If you are a motivated Senior Dietitian/Advance Clinical Practitioner with a can-do attitude and a desire to make a difference in the secondary services space, our Diabetes Service team wants to hear from you!
For further details, please refer to the position description here.
Nga Pūkenga Motuhake | Important Skills
Our ideal candidate will have:
A Dietitian qualification recognisable by the Dietitians Board of NZ
Current Full Drivers' License
A minimum of 4 years postgraduate experience including a minimum of 2 years within Diabetes (specialty area)
Excellent communication skills
A commitment to achieving equitable outcomes for Māori and Pacifica
DAFNE trained (preferred)
For more information about this role please contact Ole Schmiedel (Service Lead Diabetes Clinician) via OleS@adhb.govt.nz
He aha ngā painga o tēnei mahi mōu | Why you will enjoy working here
We recognise there is more to life than mahi | work, and we encourage and provide access to all our staff several services and benefits to support themselves whilst they are employed within Te Toka Tumai | Auckland DHB.
For more information on what we offer, please click here.
Me pēhea te tuku tono | How to apply
Please submit your application online, outlining your experience and motivation to apply to this role.
If you have any queries about accessibility, or technical issues with the online process, please contact Anesha Pillay, Recruitment Consultant via Aneshag@adhb.govt.nz or 021 390 875 to discuss how we can best support your application.
Click here to view details about our recruitment process
Immigration/Visa Support
Immigration NZ has introduced a new Accredited Employer Work Visa system from 4 July 2022. For some positions this includes a clear pathway to residency. And of course, for successful candidates offered a position with us who require a Work Visa, we will provide support with their Visa application. Here is a link for more information Immigration NZ Accredited Employer Work Visa.
The remuneration for this position is covered by a collective agreement (PSA Allied Health, Public Health and Technical MECA)
Ngā taipitopito tūranga mahi

| Job details
| | |
| --- | --- |
| Employer: | Auckland District Health Board (Central Auckland) |
| Location: | Auckland |
| Position type: | Permanent Full time |
| Category: | Health |
| Date listed: | 11-Jul-2022 |
| Closing date: | 16-Sep-2022 |
| Reference: | ADHB14951 |
| Attachment: | No File Attached |
| File links: | |
| Website: | https://www.adhb.health.nz/ |
Note: You may be redirected to the employer's careers website.