Transgender Health Key Worker
at Te Whatu Ora - Health New Zealand Te Toka Tumai Auckland, Auckland
Mō tēnei tūranga mahi

| About this role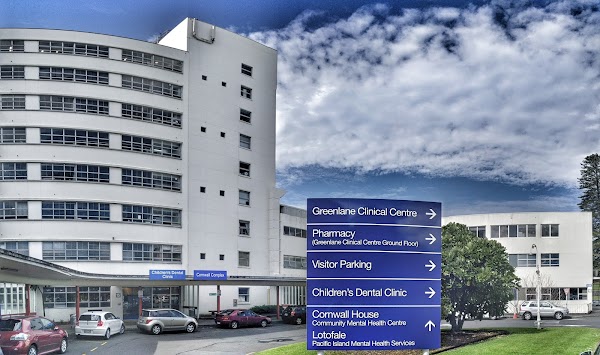 Transgender Key Health Worker – Part time position (0.8FTE- 32hours a week), fixed term from October 2022- June 2023
Great team environment and work culture
Leadership and continuous development opportunities
Ideally located at Greenlane Clinical Centre
Ko wai mātou | Our Organisation
We are Te Whatu Ora Te Toka Tumai Auckland. We provide health and disability services to more than half a million people living in central Auckland, regional services for Northland and greater Auckland, and specialist national services for the whole of New Zealand. Our main sites are Auckland City Hospital, Greenlane Clinical Centre and Starship Children's Hospital, located in central Auckland.
We are part of Te Whatu Ora – Health New Zealand, the overarching organisation for New Zealand's national health service. Te Whatu Ora leads the day-to-day running of the health system, with functions delivered at local, district, regional and national levels.
We are committed to upholding Te Tiriti o Waitangi and providing culturally safe care. We value role modelling manaakitanga as demonstrated by Ngāti Whātua in the gifting of their whenua on which our hospitals stand. We aspire to having a workforce reflective of the communities we serve and achieving equitable outcomes for all.
Te whiwhinga mahi | The Opportunity
The Sexual Health team, part of the Adult Community and Long-Term Conditions Directorate at Te Toka Tumai, have an excellent opportunity available for a suitably experienced person to work within the Sexual Health service. A multi-disciplinary team to provide health and social service navigation support to service users who are accessing gender affirming medical treatment. A key focus of your work will involve building connections with primary care services for patients and supporting non-clinical aspects of transitioning (social transition).
At Te Toka Tumai, we are a motivated, compassionate team who aim to provide holistic care to patients and their families across a variety of inpatient and outpatient health settings. We are looking for someone who is knowledgeable in transgender healthcare and other aspects of a transition journey and have a good understanding of the services and support available to people undergoing gender affirming healthcare and be competent working with the diversity of transgender communities, in particular Māori and Pacific peoples.
The successful applicant will have lived experience as a transgender or gender diverse person, or strong familiarity.Your strengths in establishing and maintaining effective working relationships within a multi-disciplinary team will be essential to your success. A passion for fostering a safe space for tangata whenua and tauiwi within the hospital context is welcomed.
We are a values based and inclusive organisation that is committed to deliver the best health outcomes for our total population. To do this we are working hard to develop a robust and capable workforce that reflects the population we serve. We strongly encourage applicants from all backgrounds with the necessary capability and who share our values to apply and would greatly value seeing more applicants from our Māori & Pacific communities. Our organisation values diversity, inclusivity and empathy, if you do too, apply now and join us to make a positive difference
For further details, please refer to the position description here
Nga Pūkenga Motuhake | Important Skills
To be successful in this role:
Required experiences:
Lived experience as a transgender, non-binary or gender diverse person
Strong cultural knowledge; capacity to work effectively alongside our diverse communities.
Advanced communication skills
An understanding of Tikanga Māori
A current New Zealand Drivers licence
Preferred experience:
Tertiary qualification in social work, youth work, psychology, counselling, or nursing. Previous experience working with and supporting transgender people and/or their families.
Previous experience working with persons affected by mental ill health.
For more information about this role please contact Warren Oxenham, Operations Manager on 021 340972 or WOxenham@adhb.govt.nz
He aha ngā painga o tēnei mahi mōu | Why you will enjoy working here
We recognise there is more to life than mahi | work, and we encourage and provide access to all our staff several services and benefits to support themselves whilst they are employed within Te Toka Tumai Auckland.
For more information on what we offer, please click here.
Me pēhea te tuku tono | How to apply
Please submit your application online, outlining your experience and motivation to apply to this role.
If you have any queries about accessibility, or technical issues with the online process, please contact Anesha Pillay, Recruitment Consultant via Aneshag@adhb.govt.nz or 021 390 875 to discuss how we can best support your application.
Ngā taipitopito tūranga mahi

| Job details
| | |
| --- | --- |
| Employer: | Te Whatu Ora - Health New Zealand Te Toka Tumai Auckland |
| Location: | Auckland |
| Position type: | Contract/Temp Part time |
| Category: | Health |
| Date listed: | 20-Sep-2022 |
| Closing date: | 03-Oct-2022 |
| Reference: | ADHB15678 |
| Attachment: | No File Attached |
| File links: | |
| Website: | https://www.adhb.health.nz/ |
Note: You may be redirected to the employer's careers website.