Clinical Nurse Specialist - Fracture Liaison
at Te Whatu Ora - Health New Zealand Te Toka Tumai Auckland, Auckland
Mō tēnei tūranga mahi

| About this role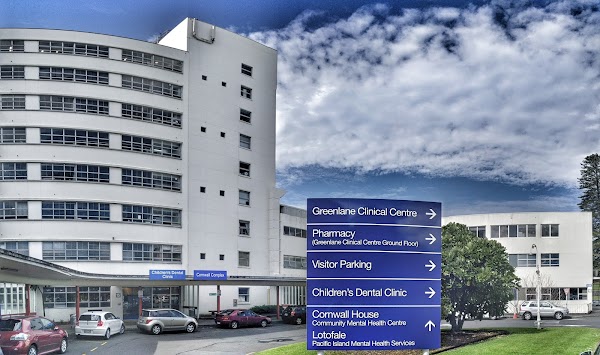 Excellent opportunity to develop your knowledge and use your skills in this Senior Nursing position
Part time or Full time (0.6 FTE - 1.0FTE) permanent positions available
Based at Greenlane Clinical Centre
Ko wai mātou | Our Organisation
We are Te Whatu Ora, Te Toka Tumai, Auckland. We provide health and disability services to more than half a million people living in central Auckland, regional services for Northland and greater Auckland, and specialist national services for the whole of New Zealand. Our main sites are Auckland City Hospital, Greenlane Clinical Centre and Starship Children's Hospital, located in central Auckland.
We are part of Te Whatu Ora – Health New Zealand, the overarching organisation for New Zealand's national health service. Te Whatu Ora leads the day-to-day running of the health system, with functions delivered at local, district, regional and national levels.
We are committed to upholding Te Tiriti o Waitangi and providing culturally safe care. We value role modelling manaakitanga as demonstrated by Ngāti Whātua in the gifting of their whenua on which our hospitals stand. We aspire to having a workforce reflective of the communities we serve and achieving equitable outcomes for all.
Te whiwhinga mahi | The Opportunity
The Endocrinology Department, part of Specialist Outpatient Services within the Adult Community and Long-Term Conditions Directorate, is a friendly, patient centred environment. Our passion for what we do is evident in the volume of patients we treat and the job fulfilment we get in knowing we are making a difference. We are a dynamic team of highly skilled nurses who are always ready to lend a helping hand to those who need it most. We provide specialty services for adult patients including general endocrine conditions, thyroid disease and metabolic bone diseases. We are looking for a Clinical Nurse Specialist to join our team with part time or full time opportunities available, based on what you need.
As the Clinical Nurse Specialist- Fracture Liaison, you will be responsible for:
Screening patients with fractures identified through Te Whatu Ora's databases
Assessments of patients' risk using international risk tools and arranging required testing and treatment using agreed algorithms
Patient infusions for the treatment of osteoporosis
Individualised patient and whānau support with education, teaching self-management, participating in patient and whānau support groups
Providing a mixture of phone discussion with patients and face to face appointments
Being involved in the further expansion of the service and developing relationships with the orthopaedic outpatients and primary care providers.
The Clinical Nurse Specialist- Fracture Liaison will gain new skills in fracture finding, bone densitometry and fracture prevention. Previous experience in the management of osteoporosis would be an advantage.
If this role interests you, we would like to hear from you!
For further details, please refer to the position description here.
Nga Pūkenga Motuhake | Important Skills
Our ideal candidate will be
Registered with the NZ Nursing Council with a current annual practicing certificate.
Knowledge of current Endocrinology management and education practice
Postgraduate diploma / certificate
Critical thinking ability and solid commitment to building strong relationships with patients and colleagues from all backgrounds is important.
For more information about this role please contact Endocrinology Lead via CarlE@adhb.govt.nz
He aha ngā painga o tēnei mahi mōu | Why you will enjoy working here
We recognise there is more to life than mahi | work, and we encourage and provide access to all our staff several services and benefits to support themselves whilst they are employed within Te Toka Tumai.
Culture & Benefits
From day one, you will be a valued member of a collaborative, multi-disciplinary team with on-going support and opportunities for development such as management development programs, free educational seminars and support to go to external conferences.
Family friendly hours: Monday to Friday
Our organisation values diversity, inclusivity and empathy. We strongly encourage applicants from all backgrounds and would greatly value seeing more applicants from our Māori & Pacific communities.
For more information on what we offer, please click here.
Me pēhea te tuku tono | How to apply
Please submit your application online, outlining your experience and motivation to apply to this role.
If you have any queries about accessibility, or technical issues with the online process, please contact Anesha Pillay, Recruitment Consultant on email: Aneshag@adhb.govt.nz to discuss how we can best support your application.
Click here to view details about our recruitment process
Immigration/Visa Support
Immigration NZ has introduced a new Accredited Employer Work Visa system from 4 July 2022. For some positions this includes a clear pathway to residency. And of course, for successful candidates offered a position with us who require a Work Visa, we will provide support with their Visa application. Here is a link for more information Immigration NZ Accredited Employer Work Visa.
The remuneration for this position is covered by a collective agreement (NZ Nursing MECA)
Salary will be based on years of relevant experience: Senior Nurse Grade 4
For the biggest health sector job board in New Zealand visit www.kiwihealthjobs.com
Ngā taipitopito tūranga mahi

| Job details
| | |
| --- | --- |
| Employer: | Te Whatu Ora - Health New Zealand Te Toka Tumai Auckland |
| Location: | Auckland |
| Position type: | Permanent Full time |
| Category: | Health |
| Date listed: | 22-Sep-2022 |
| Closing date: | 07-Oct-2022 |
| Reference: | ADHB15700 |
| Attachment: | No File Attached |
| File links: | |
| Website: | https://www.adhb.health.nz/ |
Note: You may be redirected to the employer's careers website.