Senior BI Analyst
at Te Whatu Ora - Health New Zealand Te Toka Tumai Auckland, Auckland
Mō tēnei tūranga mahi

| About this role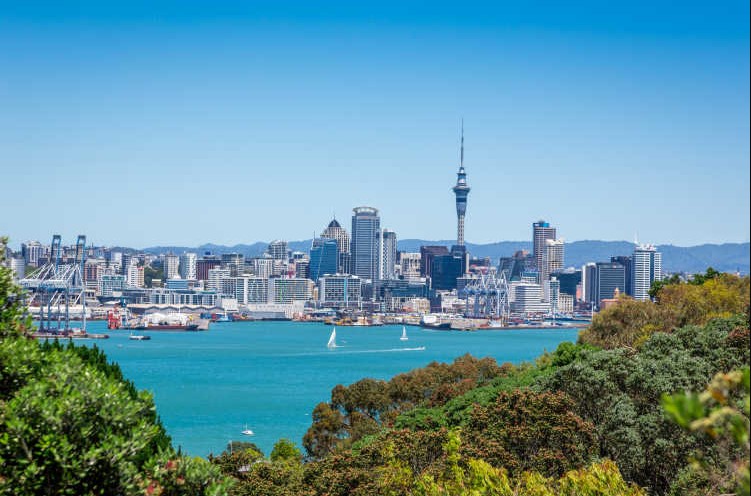 Nau mai, haere mai ki Te Toka Tumai – Auckland, Te Whatu Ora, Health New Zealand!
Bring your expertise, your knowledge and your skills to make a difference around the way we approach our mahi to better meet patients, whānau and stakeholder needs.
We are currently seeking a seasoned Senior Business Intelligence Analyst to work within the Te Toka Tumai – Auckland Data & Analytics team.
Te whiwhinga mahi | The Opportunity
At Te Toka Tumai – Auckland, we are changing the intelligence paradigm. Our data strategy which combines the best of latest cloud architectures with new ways of working and customer outcome focus. Our primary objective is to safely and securely enable clinicians and operations teams to make informed decisions to best outcomes for our patients and staff through the right data at the right time for the right problem.
This role is not your "run of the mill" analyst. Our Insights and Enablement function has already shifted to becoming an internal consulting partner. We are moving away from building reports and providing extracts and now are enabling our customers to get the data they need through a range of channels. Data story-telling and story boarding is now central to the way we deliver insights and enabling our customers to self-serve is a key outcome we aim to deliver wherever possible
In this role you will work in partnership with our operational and clinical teams to understand business need, value and how to deliver both the required insights and explorable data to our customers to action. As a Senior team member, you will coach and mentor other analysts in the team with the goal of improving team-wide skills and knowledge.
Often thought about as the "Nirvana" of business intelligence but we have a model that works. Our data strategy has already been implemented on our existing hybrid cloud platform and verified through value already delivered to our customers.
We are now modernising the remainder of our data platforms to shift to a hybrid intelligence platform that enables a variety of uses cases including: -
Self-service analytics (full stack including playpens)
Fast-track and Traditional intelligence (EDW, ODS, hybrid Raw data)
MDM (for data linking and connectivity)
Real-time data to enable active decision making
Data connectivity via API's to enable our workflow and digital applications
Regional/national connectivity (real-time and batch)
AI/Ml/Cognitive capabilities
For all aspects of this role and experience/knowledge required please see the position description here.
Ko wai mātou | Our Organisation
We are Te Whatu Ora Te Toka Tumai Auckland. We provide health and disability services to more than half a million people living in central Auckland, regional services for Northland and greater Auckland, and specialist national services for the whole of New Zealand. Our main sites are Auckland City Hospital, Greenlane Clinical Centre and Starship Children's Hospital, located in central Auckland.
We are part of Te Whatu Ora – Health New Zealand, the overarching organisation for New Zealand's national health service. Te Whatu Ora leads the day-to-day running of the health system, with functions delivered at local, district, regional and national levels. We are also an Accredited Employer with Immigration NZ (Please visit Immigration NZ Accredited Employer Work Visa for more information if you will be needing a Work Visa)
We are committed to upholding Te Tiriti o Waitangi and providing culturally safe care. We value role modelling manaakitanga as demonstrated by Ngāti Whātua in the gifting of their whenua on which our hospitals stand. We aspire to having a workforce reflective of the communities we serve and achieving equitable outcomes for all.
Nga Pūkenga Motuhake | Important Skills
This opportunity is for an expert Senior Business Intelligence Analyst, to join our Insights and Enablement team. You must be a person of many talents who can lead the business providing focus to their requirements, are comfortable working with complex data and able to create compelling visualisations using a data story telling approach.
The right candidate will have 5+ years' experience in Business Intelligence requirements gathering, data analysis and business intelligence development. They should be comfortable creating BI prototypes in tools such as Power BI and expert in data analysis using SQL (advanced level). The ideal candidate will also be comfortable using data modelling tools to document our data so our "Power Users" can also leverage this knowledge. Have a look at our skills framework to find out more (https://bit.ly/3tftCNA).
We are looking for a team player with the ability to work cohesively in a team environment. You must be self-motivated, innovative and possessing enthusiasm and drive to learn new skills and extend yourself. Delivery is important so you must have experience leading initiatives, working to a timeline and managing stakeholders.
If you would like the opportunity to contribute to the health and wellbeing of our Auckland community and share Te Toka Tumai – Auckland's values of Haere Mai (welcome), Manaaki (respect), Tūhono (together) and Angamua (aim high) we would love to hear from you.
He aha ngā painga o tēnei mahi mōu | Why you will enjoy working here
We recognise there is more to life than mahi | work, and we encourage and provide access to all our staff several services and benefits to support themselves whilst they are employed within Te Toka Tumai | Auckland.
For more information on what we offer, please click here.
Me pēhea te tuku tono | How to apply
Advertising closes: 30 November 2022 at 11:59pm
Please submit your application online, outlining your experience and motivation to apply to this role.
If you have any queries about accessibility, or technical issues with the online process, please contact Anesha Pillay, Recruitment Consultant via Aneshag@adhb.govt.nz or 021 390 875 to discuss how we can best support your application.
Click here to view details about our recruitment process
For the largest health sector job board in New Zealand, visitwww.kiwihealthjobs.com
Ngā taipitopito tūranga mahi

| Job details
| | |
| --- | --- |
| Employer: | Te Whatu Ora - Health New Zealand Te Toka Tumai Auckland |
| Location: | Auckland |
| Position type: | Permanent Full time |
| Category: | Health |
| Date listed: | 14-Nov-2022 |
| Closing date: | 30-Nov-2022 |
| Reference: | ADHB16253 |
| Attachment: | No File Attached |
| File links: | |
| Website: | https://www.adhb.health.nz/ |
Note: You may be redirected to the employer's careers website.