Interventional Radiology Fellow (Full-Time, Fixed-Term)
at Te Whatu Ora - Health New Zealand Te Toka Tumai Auckland, Auckland
Mō tēnei tūranga mahi

| About this role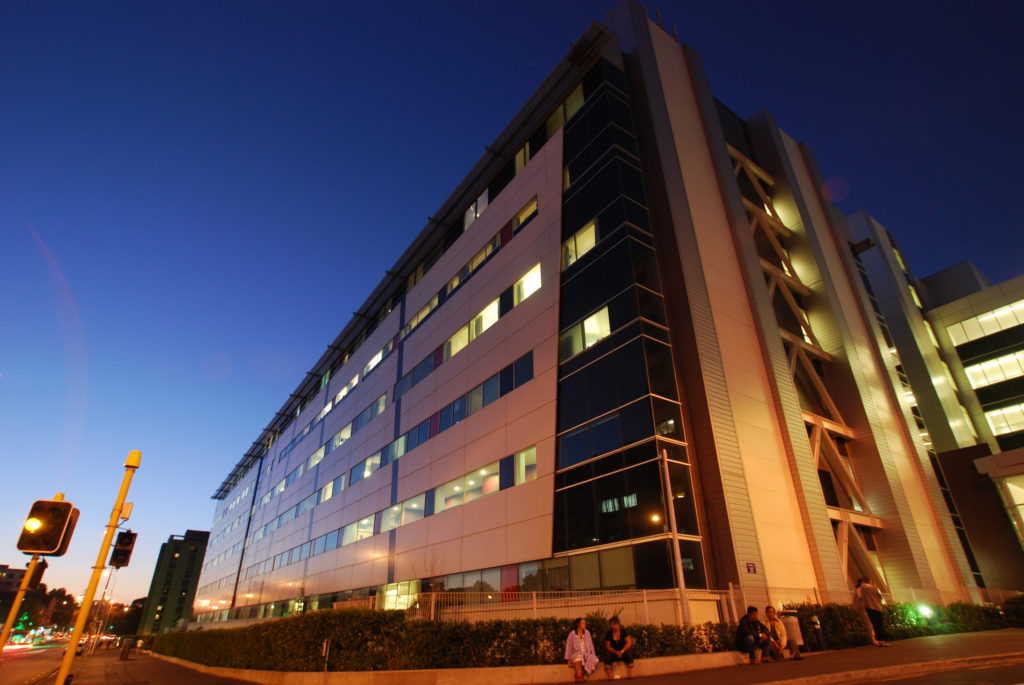 Fellowship role available to join our experienced world-recognised Interventional Radiology team at Auckland City Hospital
Visa and Relocation support on offer for suitable candidates
Te whiwhinga mahi | The Opportunity
Join Te Toka Tumai, Auckland as an Interventional Radiology Fellow working in a full-time role as part of the Northern Regional Interventional Radiology Service. Based at Auckland City Hospital, one of the largest public hospitals in New Zealand which includes multiple specialties and sub-specialties. Interventional Radiology provides 24-hour care to patients for the Northland Region. We have two full-time, fixed-term fellowships available for 12 months starting on 5 July 2023 and 17 January 2024 respectively.
Our Interventional Radiology service provides a comprehensive range of procedures, including a busy peripheral vascular program and complex endovascular work performed in a dedicated hybrid suite
Interventional Radiology manages in-patient and out-patient care for patients, with dedicated IR out-patient clinics and in-patient management through to discharge.
There is an extensive interventional oncology service including trans-arterial embolisation and image guided ablation using RFA, MWA, Cryoablation, and IRE
Interventional Radiologists lead and attend multi-disciplinary meetings in their areas of interest.
Interventional Radiology also provides reporting of non-invasive imaging including vascular MR, CT and US. Auckland City Hospital has the national liver transplant unit and busy renal and lung transplant programs
Currently there are three interventional rooms overlapping with neuroradiology. The department runs two concurrent IR Fellows offset by 6 months
Click here to view the position description
Nga Pūkenga Motuhake | Important Skills
As the ideal person for this role, you will either be registered or be eligible for registration with the Medical Council of New Zealand
Be a medical practitioner fully registered with the New Zealand Medical Council
Ideally, you will also have FRANZCR or a similar Post Graduate Radiology qualification, which can lead to recognition for Vocational Registration by the MCNZ
For more information about this role please contact IR Admin via email IRadmin@adhb.govt.nz
Ko wai mātou | Our Organisation
We are Te Whatu Ora Te Toka Tumai Auckland. We provide health and disability services to more than half a million people living in central Auckland, regional services for Northland and greater Auckland, and specialist national services for the whole of New Zealand. Our main sites are Auckland City Hospital, Greenlane Clinical Centre and Starship Children's Hospital, located in central Auckland.
We are part of Te Whatu Ora – Health New Zealand, the overarching organisation for New Zealand's national health service. Te Whatu Ora leads the day-to-day running of the health system, with functions delivered at local, district, regional and national levels.
We are committed to upholding Te Tiriti o Waitangi and providing culturally safe care. We value role modelling manaakitanga as demonstrated by Ngāti Whātua in the gifting of their whenua on which our hospitals stand. We aspire to having a workforce reflective of the communities we serve and achieving equitable outcomes for all.
He aha ngā painga o tēnei mahi mōu | Why you will enjoy working here
We recognise there is more to life than mahi | work, and we encourage and provide access to all our staff several services and benefits to support themselves whilst they are employed within Te Toka Tumai. Auckland offers it all – the great outdoors with beaches and mountains, shows and concerts, sports, shopping, wining and dining. It's a great place to raise children and enjoy and relax when you're an empty nester. It provides a perfect base for exploring New Zealand generally with excellent national and international flight networks. Here are a few websites to find out more about living in Auckland – schools, houses for sale or rent, and what you can do when you are not at work:
http://www.heartofthecity.co.nz/
For more information on what we offer, please click here
Me pēhea te tuku tono | How to apply
Please submit your application online, outlining your experience and motivation to apply to this role.
Advertising closes: Monday. 3 April 2023 at Time 11:59 pm (New Zealand standard time).
To apply please click on the 'Apply' tab below and submit your application online attaching your updated CV and Covering Letter.
Click here to view details about our recruitment process
If you have any queries about accessibility, or technical issues with the online process, please contact Hamish Watson - Recruitment Consultant at HamishWats@adhb.govt.nz quoting ref #ADHB17085 to discuss how we can best support your application.
Click here to view details about our recruitment process
Immigration/Visa Support
Immigration NZ has introduced a new Accredited Employer Work Visa system from 4 July 2022 that includes a simplified residency process for health workers on the new "Green List" of occupations – and this position is one of those designated critical positions! Of course for successful candidates offered a position with us who require a Work Visa, we will provide support with their Visa application. Here are the links to two key pages of NZ Immigration's official site for more information: Immigration NZ Accredited Employer Work Visa and Immigration NZ Green List Occupations
For the largest health sector job board in New Zealand, visit www.kiwihealthjobs.com
Ngā taipitopito tūranga mahi

| Job details
| | |
| --- | --- |
| Employer: | Te Whatu Ora - Health New Zealand Te Toka Tumai Auckland |
| Location: | Auckland |
| Position type: | Contract/Temp Full time |
| Category: | Health |
| Date listed: | 13-Mar-2023 |
| Closing date: | 03-Apr-2023 |
| Reference: | ADHB17085 |
| Attachment: | No File Attached |
| File links: | |
| Website: | https://www.adhb.health.nz/ |
Note: You may be redirected to the employer's careers website.