Occupational Therapy Advanced Clinician
at Te Whatu Ora - Health New Zealand Te Toka Tumai Auckland, Auckland
Mō tēnei tūranga mahi

| About this role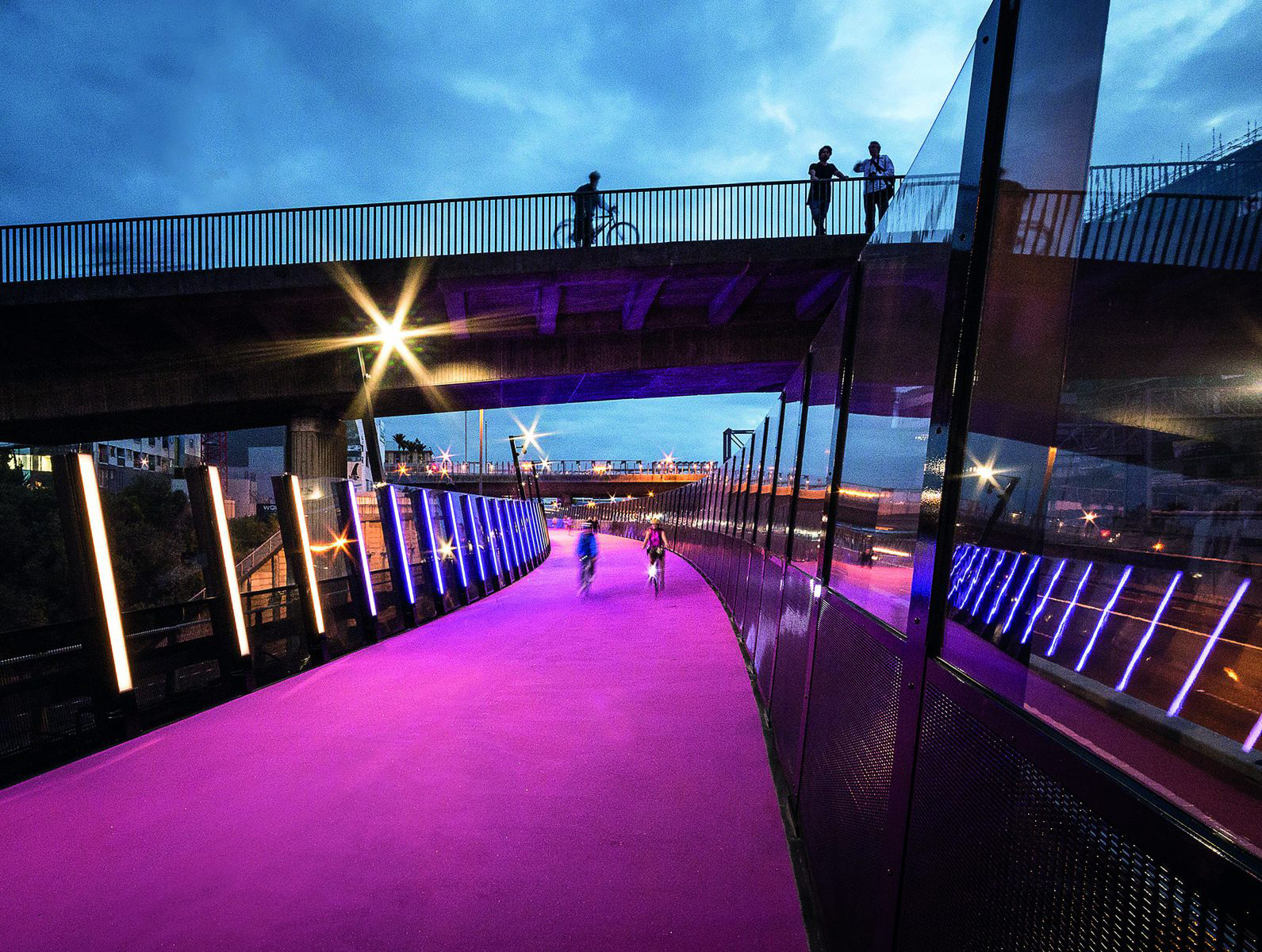 Do you have an interest to join our Allied Health team for a specialist Advanced Clinician role with our Adult Emergency Department (AED) and Clinical Decision Unit (CDU).
An exciting opportunity for career growth – first Occupational Therapy Advanced Clinician role based at Auckland City Hospital!
This is a full-time position of 40 hours per week, with a clinical caseload.
This key role reports directly to the Clinical Lead – Occupational Therapy.
Te whiwhinga mahi | The Opportunity
This is an excellent opportunity to advance your career in both clinical leadership and advanced clinical practice. In this role, you will provide an advanced level of Occupational Therapy expertise in both direct AED/CDU care delivery and support to other staff with patients across the wider hospital context. You will promote high-quality, advanced Occupational Therapy practice, effective patient management and interdisciplinary models of assessment and intervention within the area of AED/CDU. Coordinating your caseload to ensure appropriate assessment and intervention from an occupational and functional performance perspective is provided across AED/CDU, taking a goal-focused and longer-term view of patient outcomes for successful community living. You will be instrumental in ensuring appropriate care plans are handed over to the multidisciplinary team.
You will contribute to and provide advanced clinical education to Allied Health staff and others. In addition, you will contribute to the profession through the local application of contemporary, evidence-based practice and policy in the area of specialty both locally and regionally. You will have access to clinical and professional supervision and participate in the Allied Health undergraduate student clinical placements programme.
The main roles and responsibilities will be:
You will provide advanced Occupational Therapy clinical knowledge and skills relative to AED/CDU assessment and intervention, including early assessment and intervention, advice and guidance based on best evidence, and you will work collaboratively within the AED/CDU teams on a day-to-day basis.
Managing a clinical caseload providing a comprehensive service across the emergency departments (inclusive of AED and CDU), supporting the assessment and treatment of a variety of patients in this setting.
Working autonomously to support and prioritise caseload using a transdisciplinary model of care, while adhering to the scopes and limitations of professional practice and developing working relationships to support collaborative practice with the wider MDT.
Focus on leading service improvement - developing pathways that support the early identification of patients who would benefit from Allied Health intervention, in particular, to prevent hospital admission/readmission, and support early discharge which will improve patient care, and outcomes and support hospital flow.
Alongside a working group and key stakeholders, identify, collect and analyse data to allow the exploration of further required development for Allied Health and patient care within AED/CDU.
Click here to view the position description
Nga Pūkenga Motuhake | Important Skills
A recognised tertiary Occupational Therapy qualification – profession specific
Registration with the Occupational Therapy Board of New Zealand
Current Annual Practising Certificate with no condition on the scope of practice
A commitment to biculturalism and to achieving equitable outcomes for Māori
A total of 6 years of postgraduate relevant experience including the equivalent of four years of full-time experience within the area of specialty
Proven clinical leadership within the area of specialty
Relevant clinical postgraduate certificate/diploma (PG Dip) or equivalent desired
Working towards completion of relevant Master's degree
Membership of a professional association and/or college
Advanced interpersonal and communication skills
As the ideal person for this role, you will be able to:
Demonstrate an understanding of the significance of and obligations under Te Tiriti o Waitangi, including how to apply Te Tiriti principles in a meaningful way in your role
Demonstrate alignment with Te Toka Tumai values
Experience providing adult teaching and knowledge of principles of adult learning
Significant experience in practice and policy development
Excellent self-management and organisational skills
Computer literacy in Microsoft Office and clinical applications
For more information about this role please contact Natalie Muthoo (Clinical Lead Occupational Therapy) on nmuthoo@adhb.govt.nz
Ko wai mātou | Our Organisation
We are Te Whatu Ora Te Toka Tumai Auckland. We provide health and disability services to more than half a million people living in central Auckland, regional services for Northland and greater Auckland, and specialist national services for the whole of New Zealand. Our main sites are Auckland City Hospital, Greenlane Clinical Centre and Starship Children's Hospital, located in central Auckland.
We are part of Te Whatu Ora – Health New Zealand, the overarching organisation for New Zealand's national health service. Te Whatu Ora leads the day-to-day running of the health system, with functions delivered at local, district, regional and national levels.
We are committed to upholding Te Tiriti o Waitangi and providing culturally safe care. We value role modelling manaakitanga as demonstrated by Ngāti Whātua in the gifting of their whenua on which our hospitals stand. We aspire to have a workforce reflective of the communities we serve and achieve equitable outcomes for all.
He aha ngā painga o tēnei mahi mōu | Why you will enjoy working here
Te Toka Tumai Auckland is one of the leading healthcare providers in New Zealand offering a wide range of tertiary and quaternary clinical services to a large and diverse population. We have state-of-the-art facilities and provide our services from three hospitals – Auckland City Hospital, Starship Children's Health and Greenlane Clinical Centre.
For more information on what we offer, please click here
Me pēhea te tuku tono | How to apply
To apply please click on the 'Apply' tab below and submit your application online attaching your updated CV and Covering Letter.
Please do not delay your application as we screen applications as they come through and may close the applications as soon as we have a good pool of candidates for the role.
Click here to view details about our recruitment process
Immigration/Visa Support
Immigration NZ has introduced a new Accredited Employer Work Visa system from 4 July 2022 that includes a simplified residency process for health workers on the new "Green List" of occupations – and this position is one of those designated critical positions! Of course, for successful candidates offered a position with us who require a Work Visa, we will provide support with their Visa application. Here are the links to two key pages of NZ Immigration's official site for more information: Immigration NZ Accredited Employer Work Visa and Immigration NZ Green List Occupations
The remuneration for this position is covered by a collective agreement (PSA Allied, Public Health and Technical MECA 2018-2020)
Salary Range: Step 11 $93,397 to Step 14 $107,449 (depending on experience)
If you have any queries about accessibility or technical issues with the online process, please contact Vaidehi Sharma, Recruitment Consultant Vaidehis@adhb.govt.nz quoting ref #ADHB18413 to discuss how we can best support your application.
For the largest health sector job board in New Zealand, visit www.kiwihealthjobs.com
Ngā taipitopito tūranga mahi

| Job details
| | |
| --- | --- |
| Employer: | Te Whatu Ora - Health New Zealand Te Toka Tumai Auckland |
| Location: | Auckland |
| Position type: | Permanent Full time |
| Category: | Health |
| Date listed: | 26-Sep-2023 |
| Salary range: | |
| Closing date: | 15-Dec-2023 |
| Reference: | ADHB18413 |
| Attachment: | No File Attached |
| File links: | |
| Website: | https://www.adhb.health.nz/ |
Note: You may be redirected to the employer's careers website.