Public Health Medicine Specialist
at Te Whatu Ora - Health New Zealand Te Toka Tumai Auckland, Auckland
Mō tēnei tūranga mahi

| About this role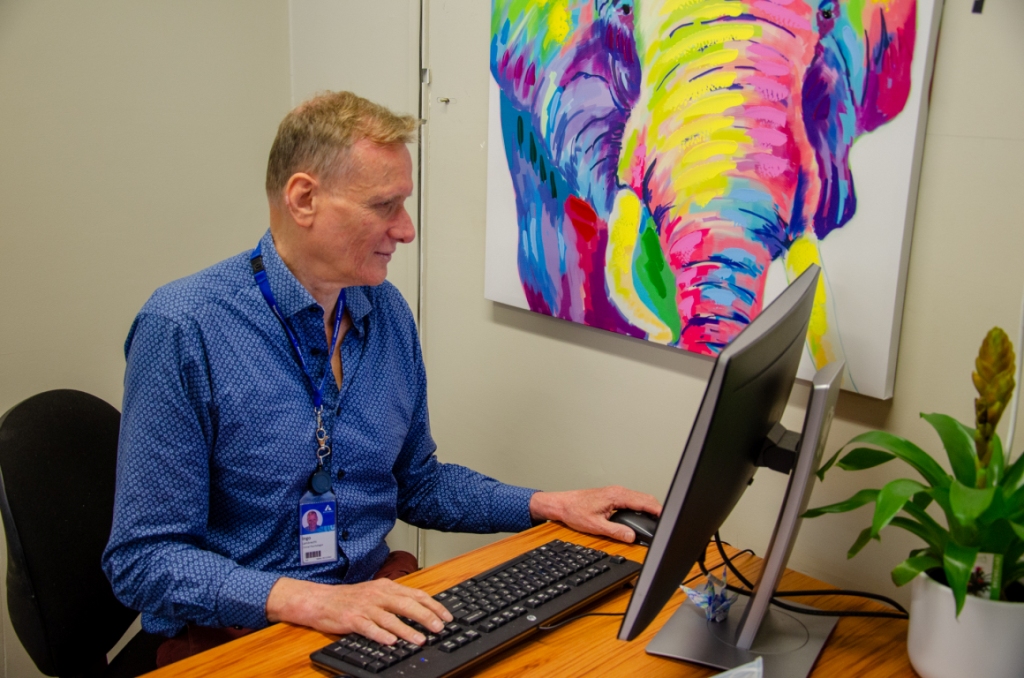 Based on site in Tamaki Makaurau and Te Tai Tokerau
· Permanent position, full-time
Bring your expertise, your knowledge and your skills to make a difference around the way we approach our mahi to promote and protect the health and wellbeing of all people living across Tāmaki Makaurau and Te Tai Tokerau.
Te whiwhinga mahi | The Opportunity
A rewarding opportunity has arisen to join the Northern Region Public Health Service as an experienced Public Health Medicine Specialist.
Our Public Health Medicine Specialists (PHMS) work in partnership with managers, providing clinical leadership and strategic direction for our public health programmes.
Show us how your medical expertise can make a difference as you apply public health principles in the prevention, surveillance and control of communicable and enteric diseases, as well as contributing to public health prevention programmes.
This role requires Public Health Medicine Specialist's to visit Te Tai Tokerau if not located there. The minimum requirement is two days every four weeks.
For further details, please refer to the position description here.
This role and salary are covered by the Senior Medical & Dental Officers Collective Agreement. More information can be found at: https://www.asms.org.nz/employment-advice/meca/
Nga Pūkenga Motuhake | Important Skills
As the ideal candidate, you will be either registered or be eligible for public health vocational registration with the Medical Council of New Zealand. Ideally, you will also be practising as a Public Health Medicine Specialist and have experience working in a Public Health Unit.
For more information about this role please contact Jasmine Berryman, Medical Operations Manager, via JBerryman@adhb.govt.nz
Ko wai mātou | Our Organisation
The National Public Health Service (NPHS) and its partners work alongside whānau, communities and other sectors to consider all the factors that impact on health and wellbeing, and deliver national, regional and local programmes to achieve pae ora. They partner with Te Aka Whai Ora and Public Health Agency to work alongside whānau, communities, and other sectors, drawing on Mātauranga Māori and data to provide health promotion, prevention and health protection at local, regional and national levels. The National Public Health Service sits within the delivery arm of Te Whatu Ora.
The Northern Public Health Service sits within the NPHS and delivers public health services for the Tāmaki Makaurau and Te Tai Tokerau regions.
We are also an Accredited Employer with Immigration NZ (Please visit Immigration NZ Accredited Employer Work Visa for more information if you will be needing a Work Visa)
We are committed to upholding Te Tiriti o Waitangi and providing culturally safe care. We aspire to having a workforce reflective of the communities we serve and achieving equitable outcomes for all.
Me pēhea te tuku tono | How to apply
Please submit your application online, outlining your experience and motivation to apply to this role.
If you have any queries about accessibility, or technical issues with the online process, please contact Joseph Ciao - Recruitment Consultant at JCiao@adhb.govt.nz to discuss how we can best support your application.
Ngā taipitopito tūranga mahi

| Job details
| | |
| --- | --- |
| Employer: | Te Whatu Ora - Health New Zealand Te Toka Tumai Auckland |
| Location: | Auckland |
| Position type: | Permanent Full time |
| Category: | Health |
| Date listed: | 25-Jul-2023 |
| Closing date: | 01-Jan-2099 |
| Reference: | ADHB18698 |
| Attachment: | No File Attached |
| File links: | |
| Website: | https://www.adhb.health.nz/ |
Note: You may be redirected to the employer's careers website.