Midwifery Clinical Coach
at Te Whatu Ora - Health New Zealand Te Toka Tumai Auckland, Auckland
Mō tēnei tūranga mahi

| About this role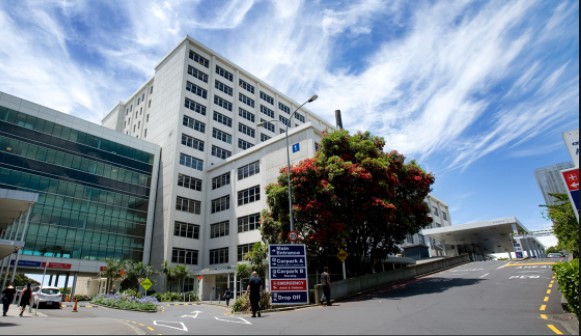 Are you passionate about supporting midwives in their clinical practise?
· Do you have strong clinical coaching skills & excellent knowledge of midwifery in Aotearoa NZ?
· Are you a midwife who can facilitate change and support staff working in maternity care for our whānau?
· 0.8 FTE (flexible)
Te whiwhinga mahi | The Opportunity
We have an exciting opportunity for a highly motivated and innovative midwife to utilise their expertise and share their midwifery skills to support and nurture others. The midwife clinical coach will join a fabulous midwifery coaching and education team at Te Toka Tumai.
The clinical coach role includes:
· Facilitating and promoting a learning environment within the clinical setting
· Working closely with midwives returning to practise, and also existing staff requiring coaching and alongside support
· Providing practical support for new graduate midwives including one to one clinical support in the workplace.
· Orientating new staff
· Working with overseas trained midwives to complete competency requirements
There is also the opportunity to be involved in teaching midwives in the clinical environment to support practise change. This role is creative, dynamic, and diverse with room to grow.
This role is 0.8 FTE 64 hours per fortnight.
Nga Pūkenga Motuhake | Important Skills
To be successful in this role, we are looking for the following:
· A minimum of 5 years post-qualifying clinical experience
· Strong communication and collaboration skills
· Ability to demonstrate clinical leadership, and maintain contemporaneous evidence informed practice
· If you are passionate about excellence in midwifery care and are seeking a new opportunity we would love to hear from you.
Click here for a Position Description
Ko wai mātou | Our Organisation
At Te Toka Tumai | Auckland we are committed to upholding Te Tiriti o Waitangi and providing culturally safe care. We value role modelling manaakitanga as demonstrated by Ngāti Whātua in the gifting of their whenua on which our hospitals stand. We aspire to having a workforce reflective of the communities we serve and achieving equitable outcomes for all.
Our National Women's Hospital at Auckland DHB is the largest maternity hospital in Australasia, with approximately 6,500 babies born each year; we are a tertiary referral centre whilst also providing primary maternity care to women in the central Auckland area.
He aha ngā painga o tēnei mahi mōu | Why you will enjoy working here
We recognise there is more to life than mahi | work, and we encourage and provide access to all our staff several services and benefits to support themselves whilst they are employed within Te Toka Tumai | Auckland DHB.
For more information on what we offer, please click here.
Me pēhea te tuku tono | How to apply
To apply, please click on the link below or visit our website http://www.careers.adhb.govt.nz and search reference number ADHB18626 and make an online application by attaching your latest CV and cover letter
For an initial chat, please feel free to contact Raffaela Slight, Associate Director of Midwifery. Email: raffaelas@adhb.govt.nz.
If you have any queries about this opportunity or accessibility or technical issues with the online process, please contact Maylaine Cerna, Recruitment Consultant on maylaineC@adhb.govt.nz
For the largest health sector job board in New Zealand, visit www.kiwihealthjobs.com
Ngā taipitopito tūranga mahi

| Job details
| | |
| --- | --- |
| Employer: | Te Whatu Ora - Health New Zealand Te Toka Tumai Auckland |
| Location: | Auckland |
| Position type: | Permanent Part time |
| Category: | Health |
| Date listed: | 02-Aug-2023 |
| Closing date: | 08-Oct-2023 |
| Reference: | ADHB18626 |
| Attachment: | No File Attached |
| File links: | |
| Website: | https://www.adhb.health.nz/ |
Note: You may be redirected to the employer's careers website.