Clinical Charge Midwife - Delivery Unit
at Te Whatu Ora - Health New Zealand Te Toka Tumai Auckland, Auckland
Mō tēnei tūranga mahi

| About this role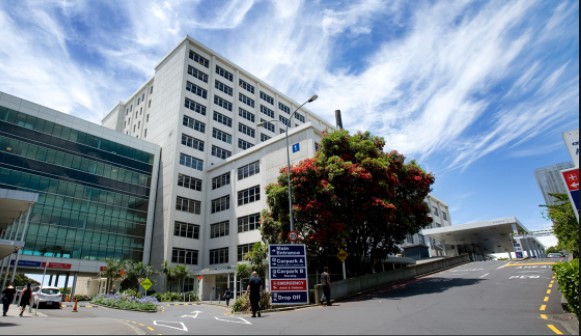 · Provide world-class maternity care to Wāhine/Women
· Bring your expert clinical skills to our team of clinical charge midwives
· 0.6 to 0.9 FTE permanent role
Te whiwhinga mahi | The Opportunity
We are currently recruiting for a Clinical Charge Midwife for our Labour & Birthing Suite. Our Labour and Birthing Suite is one of the largest maternity units in New Zealand, providing both midwifery-led and specialist obstetric care.
In this role, you will be providing excellent care to Wāhine/women their pēpē/baby and whānau working alongside obstetric registrars, senior medical officers and private obstetricians and well-educated, experienced, loyal and committed workforce, proving excellent care to Wāhine/women their pēpē/baby and whānau.
Te Toka Tumai provides:
· Excellent investment in staff education and development and a strong research culture across maternity services
· Lots of work perks such as free educational seminars, discounted gym memberships and health services
· A workplace support service to make working here a great experience.
Nga Pūkenga Motuhake | Important Skills
We are looking for an enthusiastic, highly motivated and dynamic midwife with expert clinical skills to join our team of clinical charge midwives.
You will also have the following:
· Knowledge of the NZ Maternity system and significant proven midwifery experience a minimum of 5years intra-partum care within a secondary/ tertiary unit is essential.
· Strong leadership skills and flexibility; this combined with optimum use of resources will ensure the provision of efficient, effective and quality healthcare.
· Excellent communication skills with the capacity to innovate and motivate others, within a changing environment
Click here for a copy of the Position Description
He aha ō painga ki tēnei mahi | Why you will enjoy working here
We recognise there is more to life than mahi | work, and we encourage and provide access to all our staff several services and benefits to support themselves whilst they are employed within Te Toka Tumai | Auckland DHB.
For more information on what we offer, please click here.
Ko wai mātou | Our Organisation
At Te Toka Tumai | Auckland we are committed to upholding Te Tiriti o Waitangi and providing culturally safe care. We value role modelling manaakitanga as demonstrated by Ngāti Whātua in the gifting of their whenua on which our hospitals stand. We aspire to having a workforce reflective of the communities we serve and achieving equitable outcomes for all.
Me pēhea te tuku tono | How to apply
Apply below or visit our website http://www.careers.adhb.govt.nz/ using job reference number AUC17842 and attach a copy of your CV and Cover Letter
For more information about this role please contact Emmanuelle Pauleau at EPauleau@adhb.govt.nz
If you are having issues with your online application, please contact Maylaine at MaylaineC@adhb.govt.nz
Te Toka Tumai is committed to the application of the Children Act 2014 and its intent to improve the safety of all children. This position is a Core Children's worker as defined by the Act.
For the largest health sector job board in New Zealand, visit www.kiwihealthjobs.com
Ngā taipitopito tūranga mahi

| Job details
| | |
| --- | --- |
| Employer: | Te Whatu Ora - Health New Zealand Te Toka Tumai Auckland |
| Location: | Auckland |
| Position type: | Permanent Part time |
| Category: | Health |
| Date listed: | 16-Aug-2023 |
| Closing date: | 24-Sep-2023 |
| Reference: | AUC17842 |
| Attachment: | No File Attached |
| File links: | |
| Website: | https://www.adhb.health.nz/ |
Note: You may be redirected to the employer's careers website.