Staff Radiation Therapist - Regional Cancer and Blood Service, Auckland City Hospital
at Te Whatu Ora - Health New Zealand Te Toka Tumai Auckland, Auckland
Mō tēnei tūranga mahi

| About this role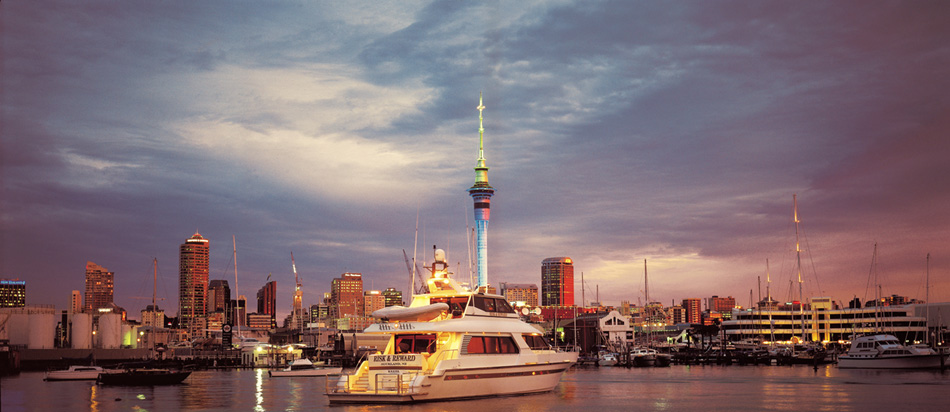 Come and start your New Zealand adventure with us as a Radiation Therapist!
Now is a great time to make the move, where you can enjoy our beautiful nature and weather with our amazing relocation package and immigration support!
Te whiwhinga mahi | The Opportunity
Te Pūriri o Te Ora - Auckland's Regional Cancer and Blood Service based at Auckland City Hospital is the leading provider of cancer care in the Auckland region, serving a large and varied population of around 1.7 million people.
The Auckland City Hospital Radiation Oncology Department is the largest single site department in Australasia. Now is the time to join a modern and busy department with nearly 3000 new patients per year. Techniques used within the department are in line with worldwide developments –SABR, SBRT for lung and Spine patients, Deep Inhalation Breath Hold for breast patients.
Our equipment includes:
4 Varian treatment units including millennium MLC and portal imaging /OBI, conebeam CT/ VMAT/IMRT
2 Elekta Versa HD with Hexapod couch
Catalyst SGRT
Siemens Sensation Open and Somatom Edge Plus CT scanners
Pinnacle and Ray Station planning systems
Superficial unit
Brachytherapy
Oncology acute clinic and ward
ARiA and MOSIAQ patient management systems
For further details, please refer to the position description here
Nga Pūkenga Motuhake | Important Skills
To be considered for this role, you must be eligible to be registered as a Radiation Therapist in New Zealand, preferably with a full scope of practice, with at least one year relevant post graduate experience.
A strong commitment to professional development and in-service education programs to support high standards of Radiation Therapy practice is a real plus within this service.
Your strengths in establishing and maintaining effective working relationships within a multi-disciplinary establishment will be essential to your success. A passion for providing the highest levels of clinical quality and the best standards of personalised care possible to our patients is hugely welcomed.
For more information about the role, please contact please contact Matthew Birkett – Radiation Therapist Head at MatthewB@adhb.govt.nz or 021 516 127
He aha ngā painga o tēnei mahi mōu | Why you will enjoy working here
We recognise there is more to life than mahi | work, and we encourage and provide access to all our staff several services and benefits to support themselves whilst they are employed within Te Toka Tumai Auckland. You will also enjoy:
Comprehensive and well-structured orientation programme alongside excellent clinical support
Flexible working to fit around your lifestyle – we want you to enjoy the beautiful sights of New Zealand
Friendly team from around the world who can relate to your adventurous side
Continuous improvement and development opportunities
A great team environment and supportive work culture
Subsidised gym membership, free gym classes run by 5Points Gym
Discounts at a variety of businesses, free eye test
For more information on what we offer, please click here.
Ko wai mātou | Our Organisation
We are Te Whatu Ora Te Toka Tumai Auckland. We provide health and disability services to more than half a million people living in central Auckland, regional services for Northland and greater Auckland, and specialist national services for the whole of New Zealand. Our main sites are Auckland City Hospital, Greenlane Clinical Centre and Starship Children's Hospital, located in central Auckland.
We are part of Te Whatu Ora – Health New Zealand, the overarching organisation for New Zealand's National Health Service. Te Whatu Ora leads the day-to-day running of the health system, with functions delivered at local, district, regional and national levels.
We are committed to upholding Te Tiriti o Waitangi and providing culturally safe care. We value role modelling manaakitanga as demonstrated by Ngāti Whātua in the gifting of their whenua on which our hospitals stand. We aspire to having a workforce reflective of the communities we serve and achieving equitable outcomes for all.
Me pēhea te tuku tono | How to apply
Please submit your application online, outlining your experience and motivation to apply to this role.
If you have any queries about accessibility, or technical issues with the online process, please contact Jade Cowley, Recruitment Consultant at\ jadec@adhb.govt.nz discuss how we can best support your application.
It's never been easier to come to New Zealand and make a difference somewhere different!
Click here to view details about our recruitment process
Immigration/Visa Support
Immigration NZ has introduced a new Accredited Employer Work Visa system from 4 July 2022 that includes a simplified residency process for health workers on the new "Green List" of occupations – and this position is one of those designated critical positions! For successful candidates offered a position with us who require a Work Visa, we will provide support with their Visa application. Here are the links to two key pages of NZ Immigration's official site for more information: Immigration NZ Accredited Employer Work Visa and Immigration NZ Green List Occupations
Ngā taipitopito tūranga mahi

| Job details
| | |
| --- | --- |
| Employer: | Te Whatu Ora - Health New Zealand Te Toka Tumai Auckland |
| Location: | Auckland |
| Position type: | Permanent Full time |
| Category: | Health |
| Date listed: | 27-Aug-2023 |
| Salary range: | |
| Closing date: | 14-Jan-2024 |
| Reference: | AUC17889 |
| Attachment: | No File Attached |
| File links: | |
| Website: | https://www.adhb.health.nz/ |
Note: You may be redirected to the employer's careers website.