Interventional Cardiologist
at Te Whatu Ora - Health New Zealand Te Toka Tumai Auckland, Auckland
Mō tēnei tūranga mahi

| About this role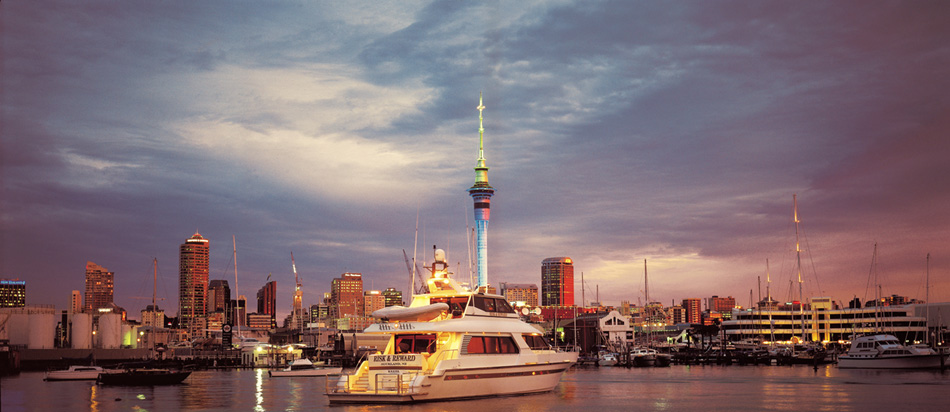 · Largest tertiary and quaternary teaching hospital in New Zealand
· Full time, permanent position working in a busy interventional service
Te whiwhinga mahi | The Opportunity
We invite applications for an Interventional Cardiologist position. We are looking for a full time Adult Cardiologist with specialist training in interventional cardiology.
This role offers you the opportunity to:
· Perform coronary interventions at a high volume unit within a small team of 5 interventionalists
· Work within a wider service of 26 cardiologists covering all cardiology sub-specialties
· Collaborate with interventionalists from other Auckland public hospitals to provide the regional 24/7 acute interventional service (based at Auckland City Hospital)
· Contribute to the provision of acute general cardiology care in the coronary care unit and on the cardiology ward, and in outpatient clinics
· Participate in an active interventional research programme
The successful applicant becomes part of the Te Toka Tumai Auckland Cardiology Service, at one of the leading hospitals in Australasia. The appointee is expected to have sub-specialty training and experience in interventional cardiology. Expertise in complex coronary and CTO intervention would be an advantage.
Nga Pūkenga Motuhake | Important Skills
You will need to have:
· Qualified as an adult cardiologist with subspecialty training in Interventional Cardiology. This position would suit an interventional cardiologist trained in and focussed upon complex coronary intervention rather than structural procedures.
· You must hold FRACP (or equivalent qualification) and be registered or be eligible for specialist registration as a cardiologist with the Medical Council of New Zealand (mcnz.org.nz
Please click here for a copy of the position description
Ko wai mātou | Our Organisation
We are Te Whatu Ora Te Toka Tumai Auckland. We provide health and disability services to more than half a million people living in central Auckland, regional services for Northland and greater Auckland, and specialist national services for the whole of New Zealand. Our main sites are Auckland City Hospital, Greenlane Clinical Centre and Starship Children's Hospital, all located in central Auckland. Auckland City Hospital is New Zealand's largest public hospital as well as the largest clinical research facility with close links to Auckland University and Medical School.
The position is primarily based at Auckland City Hospital, an 1165 bed teaching hospital. Approximately 1100 coronary and 250 structural interventional procedures are undertaken at Auckland City Hospital each year. The only public cardiac surgical service in the region is at Auckland City Hospital, as are the national heart transplant, ECMO, ACHD and paediatric cardiology programs.
At Te Toka Tumai Auckland we are committed to upholding Te Tiriti o Waitangi and providing culturally safe care. We value role modelling manaakitanga as demonstrated by Ngāti Whātua in the gifting of their whenua on which our hospitals stand. We aspire to having a workforce reflective of the communities we serve and achieving equitable outcomes for all.
He aha ngā painga o tēnei mahi mōu | Why you will enjoy working here
· You will be joining a dynamic cardiology service committed to the provision of excellent healthcare for our population.
· The successful applicant may be eligible for an honorary position with the University of Auckland School of Medicine.
We recognise there is more to life than mahi | work, and we encourage and provide access to all our staff several services and benefits to support themselves whilst they are employed within Te Toka Tumai Auckland.
For more information on what we offer, please click here.
Me pēhea te tuku tono | How to apply
Please click 'Apply' below or visit our career's website: www.careers.adhb.govt.nz quoting reference number ADHB18967.
To discuss this role in more detail please contact Dr Cara Wasywich, Service Clinical Director caraw@adhb.govt.nz or Professor Mark Webster, Clinical Lead Interventional Cardiology markw@adhb.govt.nz
For help with your online application, please contact Maylaine Cerna, Recruitment Consultant at MaylaineC@adhb.govt.nz quoting reference ADHB17929
For the largest health sector job board in New Zealand visit www.kiwihealthjobs.com
Ngā taipitopito tūranga mahi

| Job details
| | |
| --- | --- |
| Employer: | Te Whatu Ora - Health New Zealand Te Toka Tumai Auckland |
| Location: | Auckland |
| Position type: | Permanent Full time |
| Category: | Health |
| Date listed: | 01-Sep-2023 |
| Closing date: | 29-Oct-2023 |
| Reference: | ADHB18967 |
| Attachment: | No File Attached |
| File links: | |
| Website: | https://www.adhb.health.nz/ |
Note: You may be redirected to the employer's careers website.