Intensivists & Anaesthetists: Cardiothoracic & Vascular Intensive Care Unit (Expression of Interest)
at Te Whatu Ora - Health New Zealand Te Toka Tumai Auckland, Auckland
Mō tēnei tūranga mahi

| About this role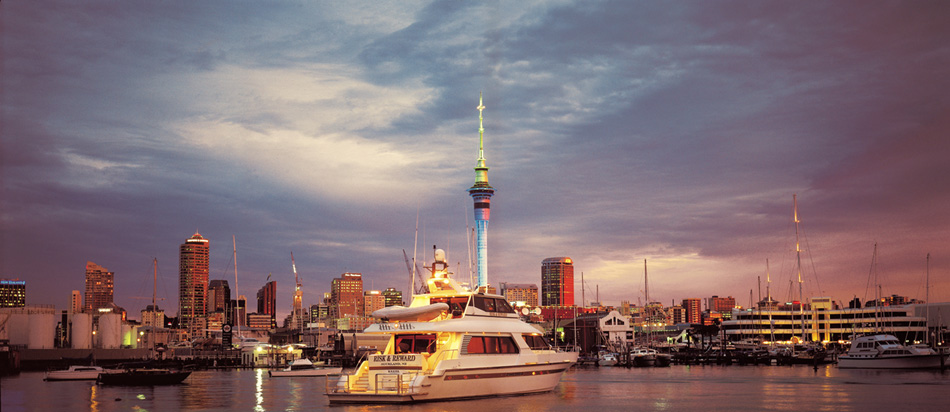 World-renowned Cardiovascular Service – Auckland City Hospital, New Zealand!

A lifestyle experience combined with state of art clinical learning exposure within a national referral centre of excellence

Flexibility to suit your circumstance – Permanent or Fixed Term Sabbatical, with part time hours negotiable

Attractive remuneration & relocation package
Te whiwhinga mahi | The Opportunity
Combine a New Zealand lifestyle experience whilst practicing in an outstanding clinical setting with flexible working arrangements.
We are inviting expressions of interest via initial enquiries directly with our CVICU Clinical Director Dr Andrew McKee at andrewm@adhb.govt.nz. Dr McKee would welcome the opportunity to talk with Intensivists or Cardiac Anaesthetists with experience in intensive care, who are passionate about providing the highest level of care to a diverse patient population. Please simply email and he will arrange a time that suits for a conversation.
CVICU
Our Cardiothoracic and Vascular Intensive Care Unit (CVICU) at Auckland City Hospital is a stand-alone Intensive Care department with 18 ICU and 8 HDU beds. We provide care to patients following all cardiothoracic and vascular surgery as well as heart and lung transplantation. We also provide mechanical cardiac and respiratory support for the sickest patients in the country as the National ECMO referral centre. Patient care is managed by Intensivists and Cardiac Anaesthetists. For more information about CVICU at Auckland Hospital, please visit https://www.cvicu.co.nz.
The Lifestyle
Auckland City Hospital is the largest in New Zealand and is based in the heart of Auckland City which has been voted one of the best cities in the world. The city is set in a pristine marine-based environment with a temperate climate and has a population of around 1.6 million. It has a vibrant mixture of lifestyles and cultures and offers easy access to stunning and diverse scenery and a wonderful range of outdoor pursuits. With its beautiful countryside and dynamic metropolitan centres, New Zealand offers a lifestyle suitable for all. This is an excellent opportunity for you to come and experience the kiwi lifestyle and hospitality!
More details about the role:
You will work closely with a small team of skilled Intensive care specialists and nurses so collegiality and good communication skills will be valued.

The position involves provision of consultant level cover for the ICU and HDU including after hours on call.

Cardiac Anaesthetists with experience in complex postoperative care will be considered.

Total remuneration includes allowances for out of hours cover resulting in a significant package.

Requirements for NZ medical registration and college membership will be discussed.
Click here for a copy of position description
Initial enquiries can be made to Dr Andrew McKee as per the above contact details however candidates are welcome to apply on our careers website: http://www.careers.adhb.govt.nz using job reference number AUC12797. Please attach a copy of your latest CV and cover letter.
For assistance applying online please contact, Maylaine Cerna (Recruitment Consultant) via email:MaylaineC@adhb.govt.nz
Immigration/Visa Support
Immigration NZ has introduced a new Accredited Employer Work Visa system from 4 July 2022 that includes a simplified residency process for health workers on the new "Green List" of occupations – and this position is one of those designated critical positions! For successful candidates offered a position with us who require a Work Visa, we will provide support with their Visa application. Here are the links to two key pages of NZ Immigration's official site for more information: Immigration NZ Accredited Employer Work Visa and Immigration NZ Green List Occupations
Ngā taipitopito tūranga mahi

| Job details
| | |
| --- | --- |
| Employer: | Te Whatu Ora - Health New Zealand Te Toka Tumai Auckland |
| Location: | Auckland |
| Position type: | Permanent Full time |
| Category: | Health |
| Date listed: | 04-Sep-2023 |
| Closing date: | 08-Oct-2023 |
| Reference: | AUC17930 |
| Attachment: | No File Attached |
| File links: | |
| Website: | https://www.adhb.health.nz/ |
Note: You may be redirected to the employer's careers website.