Clinical Nurse Specialist- Te Whetu Tawera
at Te Whatu Ora - Health New Zealand Te Toka Tumai Auckland, Auckland
Mō tēnei tūranga mahi

| About this role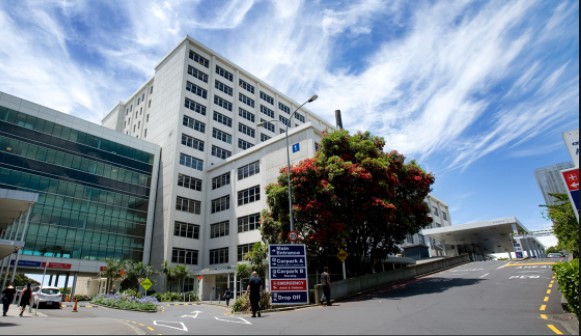 Nurse Specialist role based in our Te Whetu Tawera

Part-time role, rostered Monday to Sunday

Willing to consider Nurses who would like to work 4 days a week
Ko wai mātou | Our Organisation

We are Te Whatu Ora Te Toka Tumai Auckland. We provide health and disability services to more than half a million people living in central Auckland, regional services for Northland and greater Auckland, and specialist national services for the whole of New Zealand. Our main sites are Auckland City Hospital, Greenlane Clinical Centre and Starship Children's Hospital, located in central Auckland.

We are part of Te Whatu Ora – Health New Zealand, the overarching organisation for New Zealand's national health service. Te Whatu Ora leads the day-to-day running of the health system, with functions delivered at local, district, regional and national levels.

We are committed to upholding Te Tiriti o Waitangi and providing culturally safe care. We value role modelling manaakitanga as demonstrated by Ngāti Whātua in the gifting of their whenua on which our hospitals stand. We aspire to having a workforce reflective of the communities we serve and achieving equitable outcomes for all.

Be part of Kāhui o te Ihi's Nursing Leadership group and help to promote and influence positive changes in the physical health care provided to tangata whai I te ora experiencing mental illness and requiring acute adult Inpatient admission to Te Whetu Tawera at Auckland City Hospital.

Promote a recovery-based approach, reduce stigma, and provide specialised physical health care which is tailored to the unique needs of tangata whai I te ora experiencing the impacts of acute mental health and addictions crises.

Here is an exciting opportunity to promote and support the importance of the continuim between Mental Health care and Physical Health. This is also an excellent opportunity to develop your knowledge and skills across two speciality areas.

Te whiwhinga mahi | The Opportunity

Te Whetu Tawera is based at the Auckland City Hospital site and the clinical staffing is made up of a comprehensive Multi Disciplinary Team team, which is well supported by a robust leadership team. The leadership team is comprised of a Service Clinical Director, Nurse Unit Manager, 3 x Charge Nurses', Buisness Administration Manager, Nurse Consultant and 2 x Nurse Educators.

As a Nurse Specialist you will be involved in assessments of any tangata whai I te ora who present with physical health issues, as well as planning, and delivering their care and treatment. You will respond to referrals regarding tangata whai I te ora requiring assessment for physical health concerns, and work in closely with the house officers to ensure timely assessments and care which is appropriatre to the unique needs of tangata whai I te ora.

The work is complex and challenging and you will need to be able to think on your feet and be skilled, adaptable, and responsive. Your passion for mental health nursing and physical health nursing, and an ability to practise autonomously will be evident. You will posess strong communication skills and enjoy working with a team. You will support staff to develop their own knowldege and skill set across the mental health and physical health domains.

The role involves working rostered morning shifts, Monday to Friday, 0.5 FTE (20 hours per week). The days of the week are to be advised and could be subject to some negotiation.

Remuneration will be at Grade 5 of the senior nursing scale, of the Mental Health & Public Health Nursing (PSA)

For further details, please refer to the position description here.

Nga Pūkenga Motuhake | Important Skills

To be eligible you will need to be a Registered Mental Health Nurse with at least 5 years experience, NZ registration, a current APC. Ideally you will have completed a Post Graduate Diploma in a relevant area of specialty practice.

You need to have experience in physical health nursing and an interest/passion relating to care for those experiencing mental illness.

For more information about this role please contact Hiring manager, via Andrea Tither (ADHB) ATither@adhb.govt.nz

He aha ngā painga o tēnei mahi mōu | Why you will enjoy working here

We recognise there is more to life than mahi | work, and we encourage and provide access to all our staff several services and benefits to support themselves whilst they are employed within Te Toka Tumai Auckland.

For more information on what we offer, please click here.

Me pēhea te tuku tono | How to apply

Please submit your application online, outlining your experience and motivation to apply to this role.

If you have any queries about accessibility, or technical issues with the online process, or require information in an accessible format, please contact Reshma Amin at reshmaa@adhb.govt.nz or ext 24238 to discuss how we can best support your application.

For the biggest health sector job board in New Zealand, visit kiwihealthjobs.com.
Ngā taipitopito tūranga mahi

| Job details
| | |
| --- | --- |
| Employer: | Te Whatu Ora - Health New Zealand Te Toka Tumai Auckland |
| Location: | Auckland |
| Position type: | Permanent Part time |
| Category: | Health |
| Date listed: | 11-Sep-2023 |
| Closing date: | 30-Sep-2023 |
| Reference: | ADHB19113 |
| Attachment: | No File Attached |
| File links: | |
| Website: | https://www.adhb.health.nz/ |
Note: You may be redirected to the employer's careers website.