Senior Pharmacist, ICU and Surgical Services, Auckland City Hospital
at Te Whatu Ora - Health New Zealand Te Toka Tumai Auckland, Auckland
Mō tēnei tūranga mahi

| About this role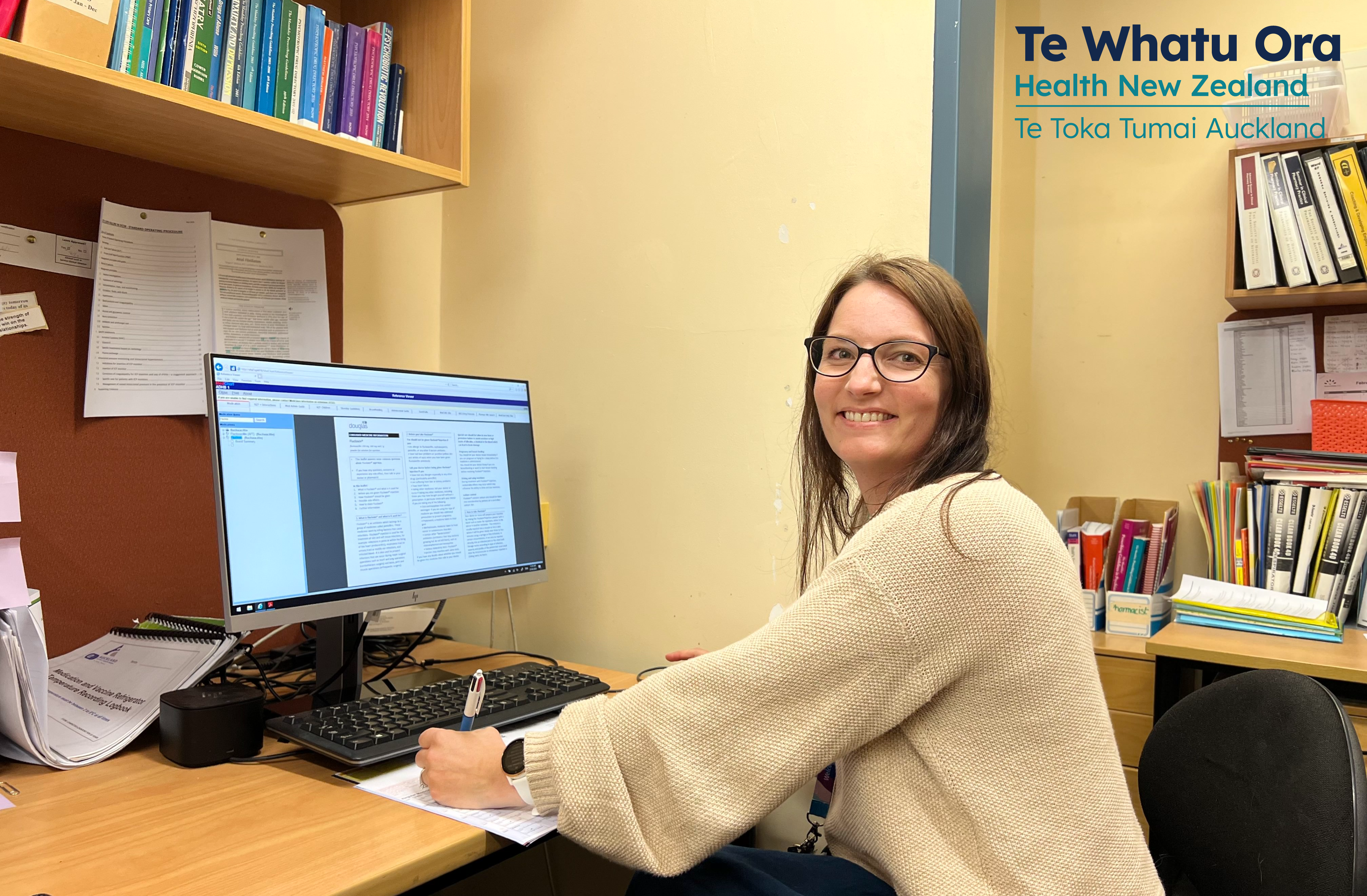 Senior speciality based role in critical care and surgical services
Up to 1.0 FTE – potential for part time / job share
Competitive remuneration commensurate with your skills and experience
This position is a Green List tier 1 occupation - straight to Residence Visa
Te whiwhinga mahi | The Opportunity
Are you an experienced Clinical Pharmacist looking to take the next step in your career? If yes, then this is the position for you.
We are increasing our clinical pharmacy services across our intensive care departments including the Department of Critical Care Medicine.
As an experienced clinical pharmacist, passionate about putting patients at the centre of everything you do, you'll be in your element here with us. In this role you will be an integral part of the Department of Critical Care Medicine and Surgical team; you will provide support and guidance in all aspects of medicines use in the allocated specialties.
Te Toka Tumai is an innovative, professionally stimulating work environment where you will support the clinical review of prescribed medications, liaise with specialist clinicians to ensure appropriate, safe and cost effective delivery of medications to our patients. We are sure you will also relish the chance to get involved in the on-going development of the service through writing and review of protocols, prescriptions and guidelines; and education, training and supervision of pharmacists, interns and students and the wider multidisciplinary team in order to facilitate good prescribing practice.
There is the opportunity to further develop leadership skills by providing support to the Advanced Clinical Pharmacist – Cardiothoracic and Surgical Services and Associate Clinical Lead Pharmacist – Clinical Pharmacy Services.
Click here to view the position description
For further information on this role please contact Kristen Greville, Associate Clinical Lead Pharmacist - Clinical Pharmacy Services kgreville@adhb.govt.nz or on (09) 3074949 ext 29622 or 0210413017
Nga Pūkenga Motuhake | Important Skills
You will be an enthusiastic clinical pharmacist, committed to furthering yourself and your peers with the ability to role model the Te Toka Tumau Auckland values.
Qualified with a B.Pharm degree with NZ registration or applicable NZ recognised qualification from overseas, postgraduate clinical qualifications are desirable.
Registered, or be eligible for registration, with the Pharmacy Council of New Zealand and hold a current Annual Practising Certificate. Please see below if you are an overseas registered pharmacist.
3 to 5 years hospital pharmacy experience, with recent surgical and/or intensive care experience highly desirable.
Drive, enthusiasm and initiative with excellent organisational and inter-personal skills are essential
Ability to work in a bicultural environment and knowledge of the acute hospital environment
Pro-active and can-do approach with the ability to be flexible and work autonomously as well as in a team
Excellent communication and time management skills are essential, as well as the ability to develop close working relationships
Information for overseas registered pharmacists: If you are an overseas registered pharmacist, please visit the links below. We welcome applicants from Australia, UK, Ireland, Canada and the United States of America. If you are registered in other countries, you may be required to undertake additional competency requirements - please ensure you are eligible for registration before applying.
We offer competitive remuneration commensurate with your skill, experience and qualifications, as per the Auckland Regional Allied/Public Health and Technical MECA.
For more information, please contact the hiring manager, Kristen Greville, Associate Clinical Lead Pharmacist on kgreville@adhb.govt.nz or 021 0413017
He aha ngā painga o tēnei mahi mōu | Why you will enjoy working here
We recognise there is more to life than mahi | work, and we encourage and provide access to all our staff several services and benefits to support themselves whilst they are employed within Te Toka Tumai Auckland.
For more information on what we offer, please click here.
Click here to view details about our recruitment process
Immigration/Visa Support
Immigration NZ has introduced a new Accredited Employer Work Visa system from 4 July 2022 that includes a simplified residency process for health workers on the new "Green List" of occupations – and this position is one of those designated critical positions! For successful candidates offered a position with us who require a Work Visa, we will provide support with their Visa application. Here are the links to two key pages of NZ Immigration's official site for more information: Immigration NZ Accredited Employer Work Visa and Immigration NZ Green List Occupations
As of 29 May 2023, this role will be on the Tier 1 of the "Green List", allowing you to go straight to a residence visa.
We also provide relocation support to candidates outside of Auckland.
Me pēhea te tuku tono | How to apply
Please submit your application online, outlining your experience and motivation to apply to this role.
If you have any queries about accessibility, or technical issues with the online process, please Aaron Chamberlain - Recruitment Consultant at AaronChamb@adhb.govt.nz to discuss how we can best support your application.
Ko wai mātou | Our Organisation
We are Te Whatu Ora Te Toka Tumai Auckland. We provide health and disability services to more than half a million people living in central Auckland, regional services for Northland and greater Auckland, and specialist national services for the whole of New Zealand. Our main sites are Auckland City Hospital, Greenlane Clinical Centre and Starship Children's Hospital, located in central Auckland.
We are part of Te Whatu Ora – Health New Zealand, the overarching organisation for New Zealand's national health service. Te Whatu Ora leads the day-to-day running of the health system, with functions delivered at local, district, regional and national levels. We are also an Accredited Employer with Immigration NZ (Please visit Immigration NZ Accredited Employer Work Visa for more information if you will be needing a Work Visa)
We are committed to upholding Te Tiriti o Waitangi and providing culturally safe care. We value role modelling manaakitanga as demonstrated by Ngāti Whātua in the gifting of their whenua on which our hospitals stand. We aspire to having a workforce reflective of the communities we serve and achieving equitable outcomes for all.
Our Pharmacy department is an innovative and exciting place to work. We employ over 120 staff including those working within two retail pharmacies and a flagship inpatient service. We serve over 1200 inpatient beds. Our guiding principle is to put the patient first in everything we do. Our award winning and growing clinical pharmacy service has over 40 pharmacists working across both secondary and tertiary level services.
We have a robust service strategy, which ensures that our staff are continuingly driving to work at the top of their scope and pushing the boundaries of clinical pharmacy practice. We are committed to do and be our best, to value and support all staff, to work together with trust, respect and honesty, and display commitment and accountability to provide a high quality service to our patients.
Ngā taipitopito tūranga mahi

| Job details
| | |
| --- | --- |
| Employer: | Te Whatu Ora - Health New Zealand Te Toka Tumai Auckland |
| Location: | Auckland |
| Position type: | Permanent Full time |
| Category: | Health |
| Date listed: | 30-Nov-2023 |
| Salary range: | |
| Closing date: | 14-Dec-2023 |
| Reference: | ADHB17788 |
| Attachment: | No File Attached |
| File links: | |
| Website: | https://www.adhb.health.nz/ |
Note: You may be redirected to the employer's careers website.