Provisional Cardiac Physiology Technician
at Te Whatu Ora - Health New Zealand Te Toka Tumai Auckland, Auckland
Mō tēnei tūranga mahi

| About this role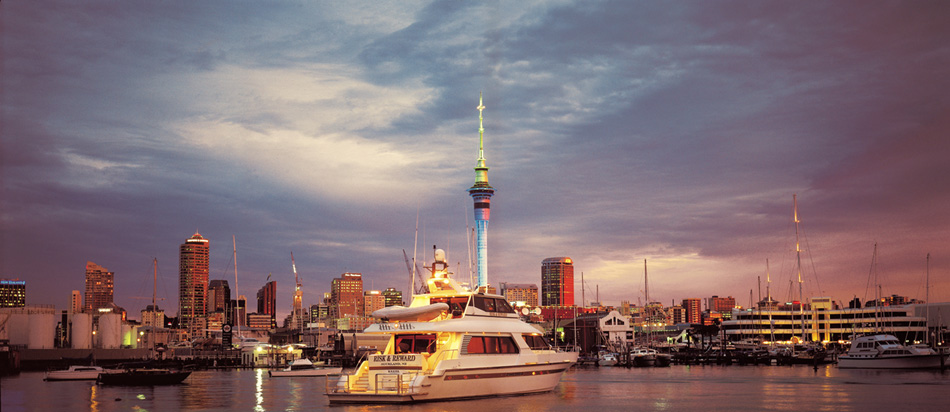 On the job practical training with a 1 year certification program with the largest teaching hospital

A great team environment and supportive work culture.

Excellent professional supervision from experienced practitioners
Te whiwhinga mahi | The Opportunity
An exciting opportunity has arisen to join our friendly team. We are looking for a team player to work in the Cardiac Physiology department. Electrocardiograms (ECGs) are the cornerstone of this role.
In this role, you will:
Perform ECGs on patients of all ages.

Fit Holter and Blood Pressure monitors

Perform other non-invasive procedures such as exercise stress tests and spirometry.

Work with both outpatients and inpatients at both the Auckland City Hospital Grafton site including Starship Children's Hospital, and the Greenlane Clinical Centre.
You will be working alongside a supportive inter-disciplinary team within the technical department of Cardiac Physiology and collaboratively as part of the largest Cardiology department in New Zealand.
After further experience you will play a crucial role in the training of new trainee technicians and physiologists.
Nga Pūkenga Motuhake | Important Skills
The successful candidate will:
Have a passion for excellent service delivery always focusing on top quality care for our patients

Be flexible and adaptable with excellent time management skills

Be a 'people person' with excellent communication skills

Have the ability to maintain high professional standards

Be a highly-motivated team player with excellent interpersonal skills and able to work as part of a team as well as independently

Have a reasonable level of fitness and an ability to work under pressure at times.
This role will suit those who are interested in working in health care and:
Don't want to undertake tertiary level study or

Don't want to commit to further tertiary level study or

Are returning to the workforce.
An undergraduate degree is not a pre-requisite for entry into this role.
Ko wai mātou | Our Organisation
At Te Toka Tumai | Auckland Hospital we are committed to upholding Te Tiriti o Waitangi and providing culturally safe care. We value role modelling manaakitanga as demonstrated by Ngāti Whātua in the gifting of their whenua on which our hospitals stand. We aspire to having a workforce reflective of the communities we serve and achieving equitable outcomes for all.
Auckland Hospital is a World Class, teaching hospital. We offer a wide range of primary, secondary, tertiary and quaternary services to the Northern Region of New Zealand.
He aha ō painga ki tēnei mahi | Why you will enjoy working here
Auckland Hospital is the largest teaching hospital in New Zealand offering a wide range of tertiary and quaternary clinical services to a large and diverse population. We have state of the art facilities and aspire to provide the highest standards of patient care and staff engagement.
Here is what we can offer you:
On the job practical training with a 1 year certification program Certificate in Physiological Measurement (CPM) via the Society of Cardiopulmonary Technology (SCT).

A great team environment and supportive work culture.

Excellent support from experienced practitioners, peer reviews and professional supervision.

This is a permanent appointment with standard 8 hour days (0800-1630), Monday-Friday
Click here for a copy of the Position Description
Salary is as per Clinical Physiology MECA (Apex). We are open to applicants who would prefer part time work, though 8 hour days are essential.
Me pēhea te tuku tono | How to apply
For further information on this role please contact to Marina Fowler, Professional Leader and Head of Department, Cardiac Physiology, Auckland City Hospital at marinaf@adhb.govt.nz
To apply please click on the 'Apply' tab below and submit your application online attaching your updated CV , Cover Letter and Transcript.
If you have any issues about accessibility or technical issues with the online process, please contact Maylaine at MaylaineC@adhb.govt.nz
Te Toka Tumai is committed to the application of the Vulnerable Children Act 2014 and its intent to improve the safety of all children. This position is a Children's Worker as defined by the Act.
For the largest health sector job board in New Zealand visit www.kiwihealthjobs.com
Ngā taipitopito tūranga mahi

| Job details
| | |
| --- | --- |
| Employer: | Te Whatu Ora - Health New Zealand Te Toka Tumai Auckland |
| Location: | Auckland |
| Position type: | Permanent Full time |
| Category: | Health |
| Date listed: | 01-Nov-2023 |
| Salary range: | |
| Closing date: | 03-Dec-2023 |
| Reference: | AUC18300 |
| Attachment: | No File Attached |
| File links: | |
| Website: | https://www.adhb.health.nz/ |
Note: You may be redirected to the employer's careers website.